Embassy of Switzerland in Kyrgyzstan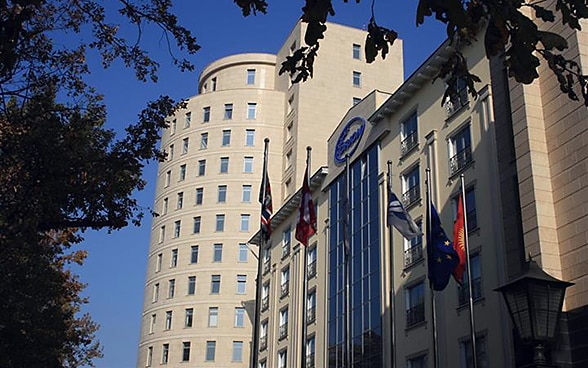 As the official representation of Switzerland, the embassy covers all matters concerning diplomatic relations between the two countries. It represents Swiss interests in the areas of political, economic and financial affairs, legal arrangements, science, education and culture.
Foreign citizens (including Swiss nationals) required to register in Kyrgyzstan
As of November 4th 2016 foreign citizens (including Swiss nationals)entering Kyrgyzstan require to register themselves at the state registration service (GRS) within 5 days after arrival.
Visa matters
The Embassy of Switzerland in Bishkek issues biometric Schengen visa for Switzerland. Furthermore, the Embassy represents the Czech Republic, Estonia, Latvia, Poland, Slovenia, Slovakia, Finland and France in visa matters.
We kindly ask visa applicants who travel to these countries to apply personally and upon appointment.
Links
Scholarships
Swiss Government Excellence Scholarships for Foreign Scholars and Artists Academic Year 2017-2018