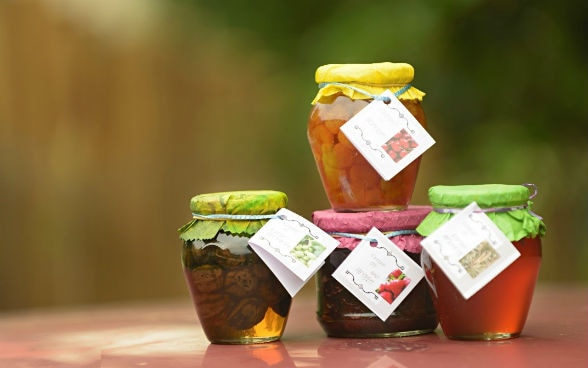 The region of Severozapaden in Bulgaria is the poorest in the EU. In spite of its proximity to the capital Sofia, many of its residents do not have a secure and regular source of income. For this reason many leave their home region to find work in a city or in another European country.  A large part of the region, however, is a Natura 2000 conservation area. Natura 2000 is a label given to regions within the EU that have a high level of biodiversity and for this reason are especially worth preserving in their natural state. Switzerland supported an innovative project that links regional development and the protection of the natural environment in this region and in the central Balkan Mountains. This major project made use of various instruments with which it demonstrated that this linkage can create a win-win-situation for local businesses, the resident population and environmental interests. Three of the approaches adopted are set out here.
A large number of stakeholders were involved: in addition to local and Swiss NGOs, local businesses active in agriculture and tourism and the Bulgarian government were active in implementing the project.
Rewards for sustainable production methods
With the project 'Linking Nature, Protection and Sustainable Rural Development', Bulgarian NGOs advised the population on how, through the production of regional products, they could not only generate an income for themselves but also exploit natural resources in a sustainable manner. More than 30 agricultural enterprises that received support for the project are now able to produce and sell dairy products such as yoghurt and cheese directly from the farm. The project also promoted the production of honey and sale of eggs. This was only made legally possible thanks to the project: through discussions with the Bulgarian authorities, a new legal basis was developed to permit the sale of agricultural products directly from the farm. To obtain the permit for direct sales, farms had to meet national standards, for instance in their refrigeration systems and equipment for producing milk and cheese. Many of the farmers, however, did not have the necessary resources for this. For the purchase of the necessary infrastructure, the project provided support to farms that were especially mindful to use production methods that respect biodiversity so that they now able to sell their products directly to consumers.
There is high demand from the Bulgarian capital, Sofia, for sustainably produced local products. As a result of the project a weekly market has also been established. The success of the project is clear: there is strong demand for regional produce sold directly from the farm and through direct sales farmers have increased their revenues by as much as threefold.
Theodor, a young beekeeper, confirms this. He can hardly keep up with the demand for honey, and makes a good living from direct sales.  The project provided him with support in developing a marketing strategy and with the purchase of high-quality equipment for producing honey.
Nearby recreational area thanks to tradition and good food
Thanks to the region's close proximity to Sofia, north-west Bulgaria has large potential for tourism. The grassy hills and the mountain panorama in the background attract visitors for weekend excursions, hiking and bike tours. An increasing number of people from the capital are discovering the region as a destination for recreational activities that is easy to reach. To be able to offer the visitors something to take home, Maya, a small business-owner, picks wild berries in the mountains, far from roads and pollution, which she uses to make jam she sells to tourists. Thanks to Swiss support her business will soon offer other attractions in addition to regional products: a workshop is planned that will provide information about traditional Kilim carpet weaving, and in the bakery various kinds of bread will be baked according to local recipes.
Maya received both financial and technical assistance in launching her small business, obtaining the relevant permits to start up the business, drawing up a business plan for her company and marketing her products. By supporting small enterprises that produce local products using sustainable methods, such as Maya's, the project shows how money can be made with a protected natural environment.
Promoting environmental and landscape conservation in innovative ways 
An innovative financing mechanism known as 'Private Payment for Ecosystem Services' (PPES) was used to promote ecotourism and landscape conservation, in which the project officers sought companies in specific regions willing to donate money to a fund. From this fund projects were financed that promoted ecotourism and initiatives to preserve the biodiversity of the region. Projects included, for example, hiking trails for tourists and picnic areas along the way. Protected nature reserves were also restored. The fund is managed by a local NGO that has also a mandate to make the region more attractive. This is the fundamental reason that motivated companies to contribute funds. Businesses, such as small hotels and Maya's shop with local organic products, and traditional workshops for tourists benefit from the increased attraction of the region for ecotourism, since increasing numbers of visitors also means higher sales.