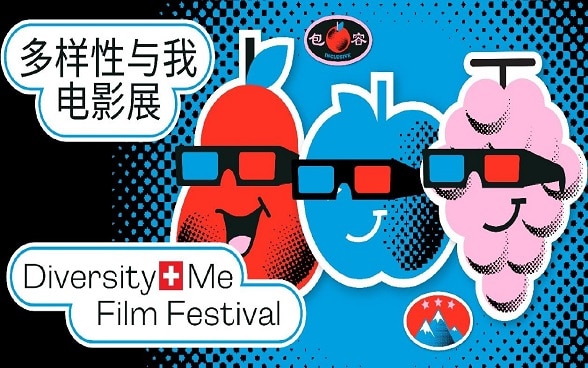 The Swiss Film Festival is back in town! Themed on Diversity + Me, the 3rd annual Swiss film festival will run at the Swiss Embassy from September 22-24, showcasing Switzerland's strength in diversity.
Following the VIP and Grand Openings on the 22nd the festival will be open – for the first time—to the general public. This year's lineup includes ten Swiss films including three shorts, three documentaries and four fiction films.
The Diversity + Me Swiss Film Festival is planned to tour at Lumière cinemas nationwide later this year.
Since 2021, the Swiss Film Festival has become a flagship project of the Swiss Embassy. The first two editions of film festivals were well received by the Chinese public, with respective themes on Smart & Sustainable and Swissplained.
This year, the 3rd edition of the festival is also part of the Embassy's 2023 campaign: Diversity + Me. Cultural and societal diversity is one of Switzerland's greatest strengths. Switzerland is known for its linguistic, cultural and political diversity, and in more recent years, has invested in other areas such as gender equality, disability, age, LGBTQI+ and social mobility, etc.
Date: September 23rd-24th 2023

Place: Embassy of Switzerland in China, Sanlitun Dongwujie 3, Chaoyang District
Admission: Free of charge
Sessions:
Rider Jack (23.09.2023 13:30)
Rotzloch (23.09.2023 16:30)
The Fam (23.09.2023 19:30)
Becoming Giulia (24.09.2023 13:30)
Man Caves (24.09.2023 16:30)
Mario (24.09.2023 19:30)
Registration: