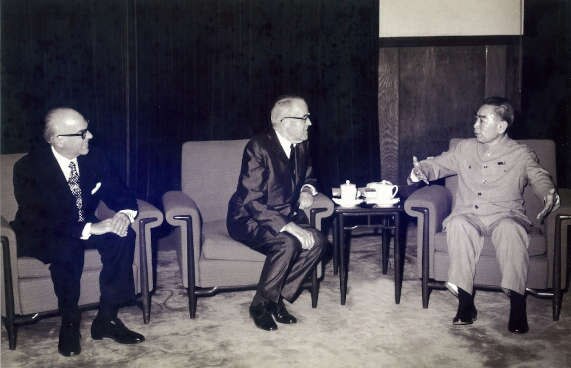 Today we feature the story of Max Petitpierre, former Foreign Minister and President of Switzerland, whose telegram to the then Chinese President Mao Zedong made the two countries modern day diplomatic relations possible.
On January 17, 1950, the then President of Swiss Confederation Max Petitpierre sent a telegram to President Mao Zedong, officially recognizing the People's Republic of China. The telegram was a precursor to the formal establishment of diplomatic relations between Switzerland and China on September 14 in the same year.
Max Petitpierre's visionary act made Switzerland one of the first Western countries to take up diplomatic relations with China.
Born on February 26, 1899 in Neuchâtel, Petitpierre studied law and became a law professor in Neuchâtel before pursuing a career in politics. He was Swiss Foreign Minister from 1945 to 1961 and served as President of the Swiss Confederation for three one-year terms.
During his term as the Foreign Minister, Petitpierre pursued a foreign policy based on the principles of neutrality, solidarity and universality. The approach prevented Switzerland from joining military pacts such as NATO and maintained its neutrality during the Cold War. He insisted that Switzerland should cooperate with European countries both economically and culturally.
"Switzerland belongs to Western Europe, not only in a geographical sense, but also because of her democratic institutions, her cultural ties and her economic and social attitude," said Petitpierre in a speech in 1958.
After resigning from his post as Foreign Minister in 1961, Petitpierre joined the ICRC and went on to become its head.
Max Petitpierre died in 1994 at the age of 95 in Neuchâtel.