Consulate General of Switzerland in Milano
The Consulate General of Switzerland is located in the Swiss Center, overlooking Piazza Cavour in the heart of Milan. The Center, designed by the Swiss architect Armin Meili, was inaugurated in 1952. The place of Milan, together with that of Paris, is the oldest permanent site in Switzerland, opened after the creation of the Helvetic Republic in 1798.
Important notice about access to the counters of our representation
The Consulate General can be reached by telephone or e-mail every working day. However, access to the offices is only possible by appointment from Monday to Thursday from 09:00 to 17:00.
Please book your appointment promptly at +39(0)2 77 79 161 or by e-mail to milano@eda.admin.ch.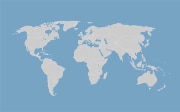 Services and visa
The Embassy provides consular services and visa support for people resident in:
Abruzzo, Basilicata, Calabria, Campania, Lazio, Marche, Molise, Apulia, Sardinia, Sicily, Tuscany, Umbria
Malta and San Marino, Vatican City
The Consulate General in Milano is competent for persons domiciled in:
Emilia Romagna, Friuli-Venezia Giulia, Liguria, Lombardia, Piemonte, Trentino-Alto Adige, Valle d'Aosta, Veneto

Detailed information can be found on the Italian page.
Switzerland in your pocket
A new app for Swiss nationals living abroad: SwissInTouch brings together important news from Swiss representations abroad.
Warning of false job advertisements
Emails with the sender "Swiss Immigration" and requests for payment are sent to foreigners. The SEM warns against these fraud attempts.