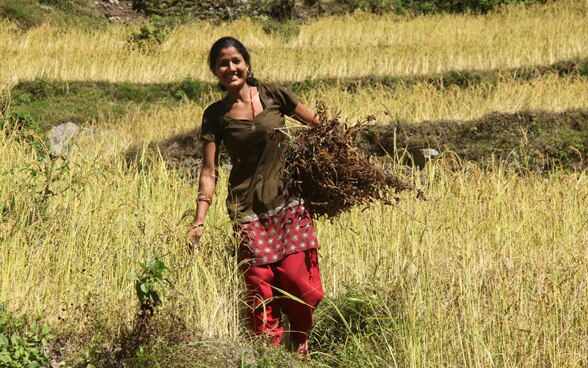 Cooperation with Nepal is a high priority for the Swiss government. Switzerland looks back on a history of 50 years of development cooperation in Nepal and has been traditionally engaged in the rural areas of Nepal with livelihood activities. Since 2005, peace and human rights activities have been combined with development activities to enhance the effectiveness of the Swiss support to reduce political and social conflicts in Nepal.
The Swiss engagement in Nepal is guided by the 10 Principles for Good International Engagement in Fragile States and Situations (DAC 2007), the Accra Agenda for Action and the general orientation of the Paris Declaration on Aid Effectiveness. The Swiss cooperation strategy for Nepal focuses on the work of the Swiss Foreign Ministry applying a whole-of-government approach involving mainly SDC and Political Division IV – PDIV. It provides the strategic orientation for the activities of the Swiss Government to support inclusive democratic state-building and to promote human security and socio-economic development in Nepal.
Responding to the fragile political and socio-economic context, the Swiss programme are implemented through Conflict Sensitive Programme Management approach, and gender and disadvantaged group equity is an integral part of planning, implementation and monitoring of all Swiss implemented and funded activities in and for Nepal.