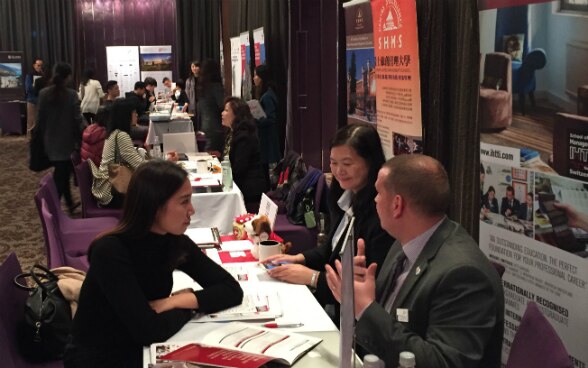 The annual "Swiss Hospitality Management and Boarding School Fair", organized by the Trade Office of Swiss Industries for more than 20 years, took place this year at the W Hotel in Taipei and was a big success with many positive feedbacks.
Over 200 prospective students and parents gathered first-hand information from the several school representatives who travelled especially to Taipei for the fair. Our office also had an individual booth and offered general information on student visa.
An interactive seminar was held in the afternoon with the purpose of providing a better insight into studying in Switzerland. In addition, all the visitors could participate in the lucky draw for a chance of winning amazing prizes.