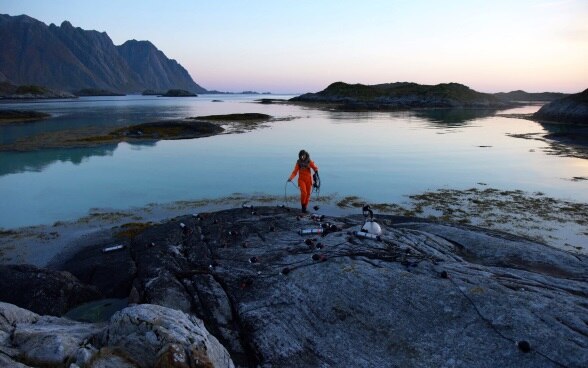 Held by the Taipei Fine Arts Museum, Taipei Biennial is the most important exhibition for promoting contemporary art in Taiwan. For the 2018 edition, the Taipei Biennial chose the title "Post-Nature—A Museum as an Ecosystem". Taking this title as their starting point, the curators Mali Wu and Francesco Manacorda approach the ever-changing nature of an ecosystem and how this is reflected in artistic and institutional practice.
The work of two Swiss artists will be shown at the Taipei Biennial 2018.
Ursula Biemann (Zurich) is an artist, writer, and video essayist. Her artistic practice is strongly research oriented and involves fieldwork in remote locations where she investigates climate change and the ecologies of oil, ice and water.
Julian Charrière (Morges) is a French-Swiss artist based in Berlin whose work bridges the realms of environmental science and cultural history. Marshalling performance, sculpture and photography, his projects often stem from fieldwork in remote locations with acute geophysical identities – such as volcanoes, ice-fields and radioactive sites.
The Taipei Biennial 2018 will be open to the public from the 17th of November to the 10th of March 2019, at the Taipei Fine Arts Museum.
For more information, please visit the official website of Taipei Biennial.