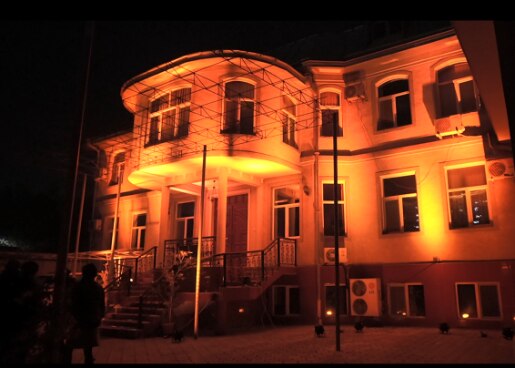 The 16 Days of Activism starts on November 25 commemorating the International Day for the Elimination of Violence against Women and ends on December 10 with the International Human Rights Day.
In 2020 the 16 Days campaign goes under the theme: "Orange the World: Fund, Respond, Prevent, Collect!" This is a global call to all of us for the active support of the actions against gender-based violence and the services to the survivors.
Switzerland is one of the strongest supporters to United Nation's work on gender equality, prevention of gender based violence and sexual exploitation. There are multiple gender related tools and programs developed by the Swiss Government and applied through its international actions across the globe.
In Tajikistan, the Swiss Government supports a long-standing project on the "Prevention of Domestic Violence". This is the biggest development initiative focusing on the elimination of gender-based violence in the country. The Swiss support was crucial for the Tajik Government in developing and adopting the law on family violence back in 2013. The program continues assisting the Government of Tajikistan in delivering services to the victims of violence and implementing the preventive actions and awareness raising campaigns amongst the population. Thousands of Tajik women and girls, men and boys living in the Khatlon province are able to access the psychological, social, legal and medical services provided in crisis centers and shelters. In 2019, the Swiss funded project was the first to open a center to work with the perpetrators in cooperation with the Head of Levakand town (Khatlon province). In 2020, the project launched a capacity-building program for the school psychologists in cooperation with the Ministry of Education of Tajikistan.
During the next 16 days, the Swiss Cooperation Office in Tajikistan through its project on the Prevention of Domestic Violence will organize series of educational and social events for the population of the country. In these days, people will be able to see various TV programs, to listen to the radio shows and to obtain relevant Internet based information on the existing services.
In addition, in solidarity with the Swiss Government in Bern and the campaign participants from EU and UNDP offices in Tajikistan, the Swiss Cooperation Office will illuminate its office building in Dushanbe in orange colour for 16 days.
"Switzerland has a policy of zero tolerance towards inaction in case of sexual misconduct. We believe our work in Tajikistan will indeed bring a brighter future for all women, girls, men and boys alike, and will allow them living without violence" noted Salome Steib, the Director of the Swiss Cooperation office in Tajikistan.