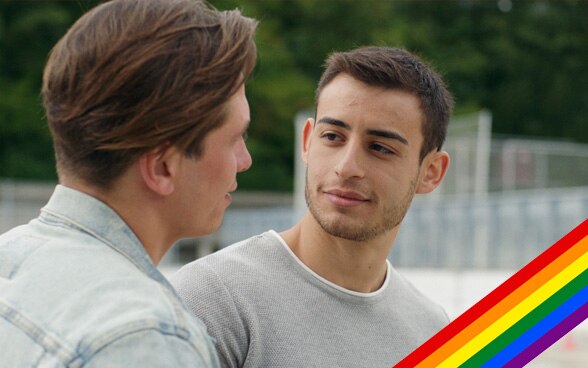 Watch Swiss film "BEYTO" as we celebrate Pride Month 2021!
The movie will be available for screening online . The film will be followed by a recorded Q&A with director Gitta Gsell.
Please REGISTER for the event in order to the receive access to the movie by email. The film will be available for one full week, from Wednesday, June 23rd to Wednesday, June 30th, 2021.
SYNOPSIS:
Talented swimmer, motivated apprentice, poster child: Beyto is in the midst of life, with a bright future ahead of him. One would think. But when the only son of a Turkish migrant family falls in love with his coach Mike, an ideal world falls to pieces. In shock and ashamed, his parents only see one way out: Beyto must marry in order to save face and tradition. They lure him to their home village and plan his wedding with Seher, his childhood friend. Suddenly, Beyto finds himself in a disruptive love triangle: How can he get back to Mike without destroying Seher's future? A subtle, summerly, sensuous love story about three young people.
PRESENTED BY:

This movie screening and Director Q&A is presented by the Embassy of Switzerland in Canada and the Consulate General of Switzerland in Vancouver.