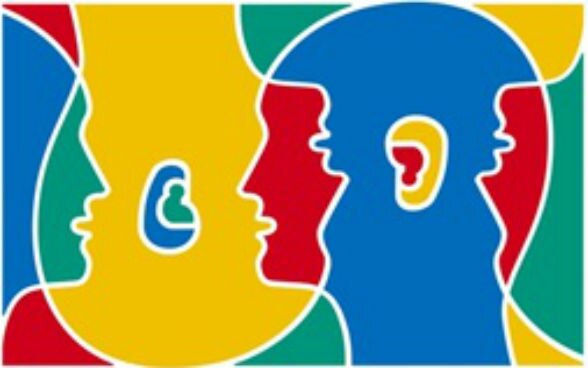 The European Day of Languages was fist celebrated in 2001 as a part of the year of the European Languages. On the eve of the closing event of the Year, the Committee of Ministers of the Council of Europe decided to declare a "European Day of Languages" to be celebrated on 26 September each year. On this day millions of people across Europe organsie, or take part in various events promoting language diversity and encouraging learning of foreign languages. The European Day of Languages has been widely celebrated in Uzbekistan for the last four years.  Today it is one of the most popular events among local youth and teachers of foreign languages.  For this most-awaited day students learning foreign languages prepare different quizzes, concerts and role plays in foreign languages. The purpose of the celebration is to demonstrate rich language and cultural diversity of the world.   
The event at the UzSWLU is expected to bring together teachers and students of foreign languages from higher educational institutions, colleges, lyceums and schools in Tashkent, as well as representatives of the cultural centres and embassies accredited in Uzbekistan.  
In the beginning of the event the invited foreign guests, including the representatives of different diplomatic missions, will deliver welcome speeches  in their native languages. Also, a video contest on the occasion of the European Day of Languages has been run   among university students and school pupils in the regions of Uzbekistan to involve them in the celebration. The contest awards ceremony, where winning videos will be presented, is one of the most exciting parts of the event.
The cultural centres and embassies will invite the event participants interested in learning foreign languages to attend an interactive exhibition. The exhibition will be open starting from 13.00. The visitors will have an opportunity to engage in interactive exercises and quizzes demonstrating rich language diversity of different countries, and learn several words in foreign languages.  
The event will be attended by the Goethe Institut, the British Council, the French Alliance, the European Union Delegation, the embassies of France,  Germany, the United Kingdom, Ukraine, Georgia, the Czech Republic, the Polish Republic, Romania, Slovakia, Switzerland, and the USA to Uzbekistan.  It is expected that several hundreds of visitors will attend the event.
Tashkent, Uzbekistan