Statement by Ambassador Obolensky
As you might know, Switzerland and Uzbekistan are celebrating 30 years of bilateral relations this year. We look back on thirty years of good and growing partnership.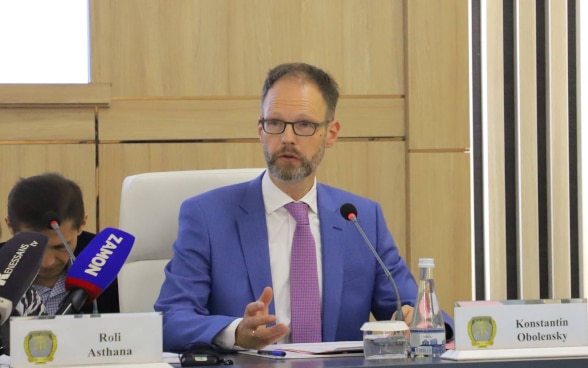 The newest and very important addition in the framework of our bilateral cooperation is the Restitution Agreement, signed in Bern four weeks ago. It concerns the modalities for the return of assets that have been definitively forfeited as part of the criminal investigation in connection with Ms. Gulnara Karimova. Currently, USD 131 million are at stake. For any additional amount, the same procedure will be applied.
This agreement is a milestone in Swiss-Uzbek cooperation. It will shape and strengthen the relations between our two countries in the long term. It ensures that the confiscated assets will be used for the benefit of the population of Uzbekistan, in a transparent and accountable manner. 

The restitution will be implemented through a new United Nations Multi-Partner Trust Fund to substantially contribute to the Sustainable Development Goals in Uzbekistan. Both countries and the UN will be represented on the Fund's governing bodies. Switzerland will hence continue to be engaged throughout the restitution process.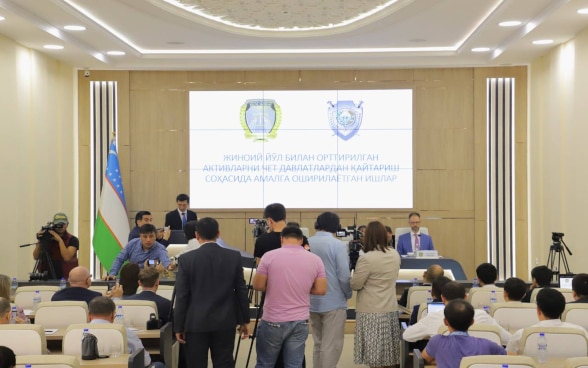 It is important to all parties that Civil Society Organisations are involved in this endeavour. The Fund will therefore be strengthened with a Civil Society Advisory Committee that is in the process of being established through a consultative process.
It is the first time that such a Fund is used for the return of confiscated assets. I am proud that the Uzbek and the Swiss Governments have managed to create – with the United Nations – an innovative and transparent tool; one that is future-oriented and may inspire other states and other restitution programs in the world.