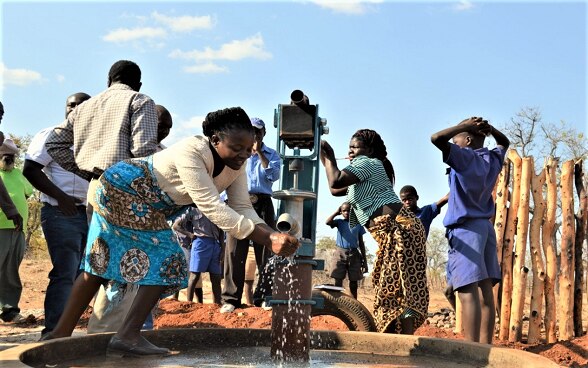 The SDC celebrates this pioneering innovative social entrepreneurship project in the water and sanitation and hygiene (WASH) sector and on scaling up impact and improving the lives of the underprivileged in our communities.
With the improved functionality of water points through the project, women and girls are no longer travelling long distances to fetch water at alternative sites and have more time available to attend to their education, economic activities or family obligations.

RWIMS was established by the Government of Zimbabwe in collaboration with UNICEF and SNV Netherlands Development Organisation with funding support from UK Aid, the Swiss Agency for Development and Cooperation (SDC) and the Government of Sweden.
Read more on the story here