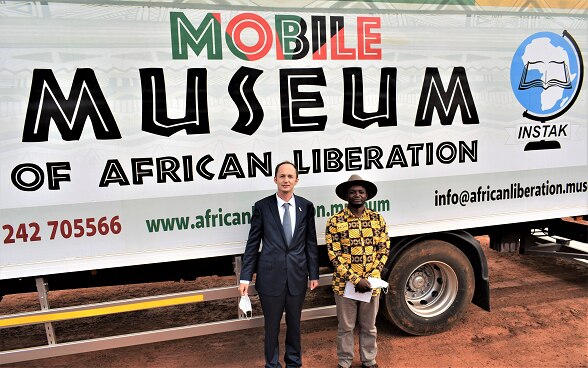 The support will be made in the framework of the continued strengthening of friendship and goodwill between Switzerland and the African continent.
The museum, which is a continental project meant to document, preserve and promote Africa's liberation legacy is being spearheaded by the Institute of African Knowledge (INSTAK).

Speaking following a meeting with Zimbabwe President Emmerson Mnangagwa (who is hosting the museum), Swiss Ambassador to Zimbabwe, Mr. Niculin Jäger, said Switzerland had always been committed to the correct reconstruction of history from all angles, with many archives opened in recent decades on crucial moments of Swiss history: "Therefore, the Museum of African Liberation represents a significant milestone for Africa's collective memory. Zimbabwe and the African continent will now have a rallying point to engage with their own culture, history and heritage on African soil. Furthermore, the museum will serve as a reference for researchers from the continent and the world, accessing archives and documents, sharing information and analysing data and facts to reflect different opinions and help to better understand the fight for self-determination."

Switzerland has significant expertise on digitisation and archiving, which it has agreed to avail to the Museum. Moreover, the Swiss Solidarity Movement worked closely with various liberation movements on the continent such as the ANC, SWAPO and ZANU, thus playing an important role in supporting Africa's struggle against colonialism and apartheid. Switzerland also hosted historic talks on Zimbabwe in Geneva in 1976.

As the museum seeks to serve as a reference for researchers from the continent and the world, various historical documents will be availed in order to support a holistic and diversified presentation of historical contributions to the struggle for African liberation.