Consulate General of Switzerland in Guangzhou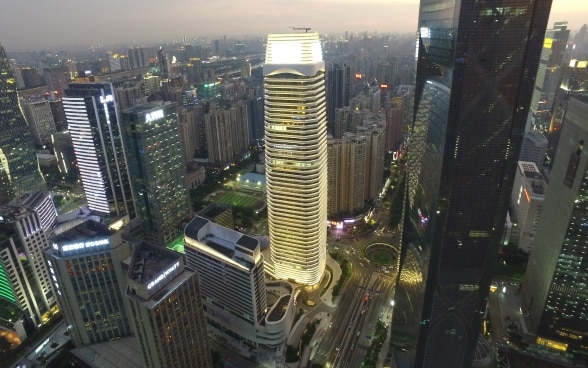 COVID-19
Vaccination for Swiss citizens living abroad
Situation in Switzerland
Check the website of the Swiss health authorities on the current situation in Switzerland.
Travel to Switzerland
Everyone entering Switzerland must present a completed entry form (rare exceptions may apply, please refer to art. 3 of the COVID-19 Ordinance on International Passenger Transport). It is important to fill out the electronic entry form on a computer or smartphone at the earliest 48 hours before the travel in order to receive a QR code by email. This code needs to be kept at hand for inspection upon arrival in Switzerland. The controlling authority can impose a fine if the entry form is not completed or if the information provided is false.
Graphic on the rules of entry (PDF, 358.3 kB, English)
More information on entering Switzerland
For more information about current visa restrictions for travel from China to Switzerland, consult our visa webpage or the State Secretariat for Migration SEM.
Travelling back to China
For more information on the requirements of the Chinese authorities to return to China after your stay in Switzerland, consult the webpage of the Embassy of the People's Republic of China in Switzerland.
If you have further questions regarding visa matters please contact us via: guangzhou.visa@eda.admin.ch
Consular Section (not for visas): In case of emergency, Consular services remain also available outside office hours:
Helpline FDFA: +41 800 247 365, +41 58 465 33 33 helpline@eda.admin.ch
Communication of 30.03.2020 (PDF, 124.9 kB, multilingual: French, German)
Communication of 21.02.2020 (PDF, 232.3 kB, German)