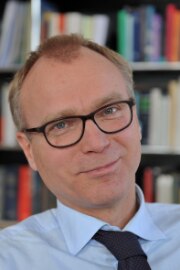 I would like to welcome you to the website of the Permanent Mission of Switzerland to the United Nations Office and to the other international organisations in Geneva.
Geneva is located right at the heart of global governance. Decisions made here have a direct impact on the daily lives of people all around the world. In Geneva a wide array of areas are represented, ranging from human rights and humanitarian affairs to migration and health, labour, economic trade and intellectual property, telecommunications and meteorology. In the face of major upheavals affecting the world today, with humanitarian crises becoming increasingly complex, and given the growing challenges facing our planet, International Geneva provides an ideal setting to find consensus and common solutions. Its unique concentration of international actors with the potential synergies and complementarities that provides gives Geneva a special place in the global political and economic arena.
Geneva is an international city with a universal vocation. It hosts the second United Nations headquarters, dozens of international institutions and organisations, and hundreds of non-governmental organisations. With several thousands of annual meetings involving more than 200,000 delegates from around the world, Geneva is the biggest centre for international conferences in the world.
Geneva is moreover an asset of key importance for the foreign policy of Switzerland. The role of host state is firmly rooted in our tradition and in our policy of providing good offices. Offering its neutrality, stability and hospitality to the world, Switzerland benefits from International Geneva in terms of diplomatic and media visibility. In addition, Geneva serves the interests of Switzerland as an instrument and platform for the promotion of its key values, peace and human security.
The Swiss Mission is central to these three dimensions of International Geneva: through its Multilateral Division, it defends Switzerland's interests in international organisations, while its Host Country Division is responsible, in close collaboration with the authorities of the canton and city of Geneva, for the hosting of the international organisations, permanent representations and their personnel.
The Swiss Mission's website gives you more information on the various activities, the staff and the organisation of the mission.
Thank you for visiting our website – I hope you will find it interesting!
Valentin Zellweger
Ambassador
Permanent representative of Switzerland to the United Nations and the other international organisations in Geneva