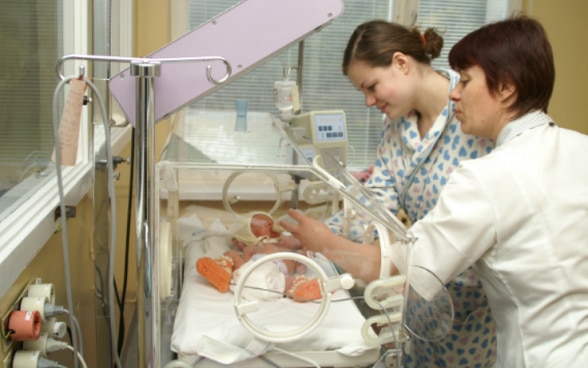 Switzerland promotes measures to strengthen public healthcare systems and health and social services for the elderly, children and minorities. Equal opportunities and social inclusion reduce social tensions, ultimately also benefiting Switzerland.The projects in the health sector also open up opportunities for the Swiss medtech industry.
Health and social services
Switzerland supports the further training of healthcare professionals and reforms of health systems to improve their efficiency and responsiveness to people' needs. Among other things, it shares its experience in outpatient and home care at communal level.
Minorities and socially disadvantaged communities
Roma and other minority groups often live in precarious conditions. The projects aim to ensure that they have better access to schools and medical facilities.