Swiss Business Hub Southern Africa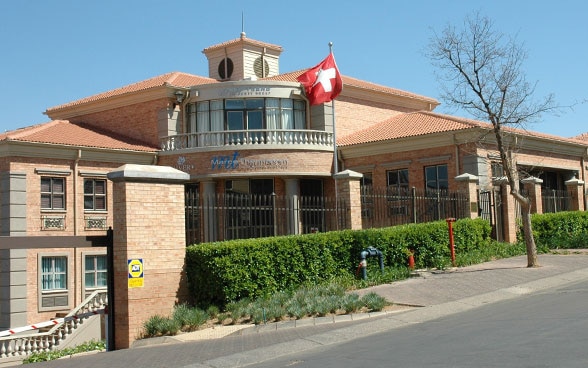 About us
As an official entity of the Embassy of Switzerland, the Swiss Business Hub Southern Africa (SBHSA) is responsible for implementing Swiss export strategies in the Sub Saharan Africa region with focus on South Africa, Botswana, Mauritius, Angola, Mozambique and Kenya and for promoting Switzerland as a business location. With close relationships to Swiss business and academic stakeholders, the SBHSA can draw on selected networks in both Switzerland and the Sub-Saharan Africa region. A client-centered attitude and the flexibility to offer bespoke services uniquely position the SBHSA to meet and support a company's business requirements.
The SBHSA assists small and medium-sized enterprises from Switzerland and Liechtenstein in expanding their market presence in the Sub-Saharan Africa region. The SBHSA provides localised support, market information, and consulting and networking services to Swiss companies venturing into the Sub-Saharan Africa market and to companies in the region searching for a Swiss partner. An experienced team of trade advisors stands ready to support inquiries of all kind and serves as a first-hand local contact for companies – both new and experienced – in the Sub-Saharan Africa market.
As the Pretoria based representative of the official international trade and investment promotion agency Switzerland Global Enterprise (S-GE), the SBHSA also actively promotes Switzerland as a highly attractive business and investment location for South African companies looking for growth in Switzerland, Europe and the world. S-GE works worldwide to support entrepreneurs and promote Switzerland as a business location, and it is represented abroad by the Swiss Business Hubs.
Specific Areas of Expertise
The SBHSA provides support to most industries. Our specific areas of interest include, but are not limited to ICT, Life Science, Luxury Goods, Cleantech and agriculture. The functions and specialisations of the employees of the SBHSA are described in the SBH Team section.