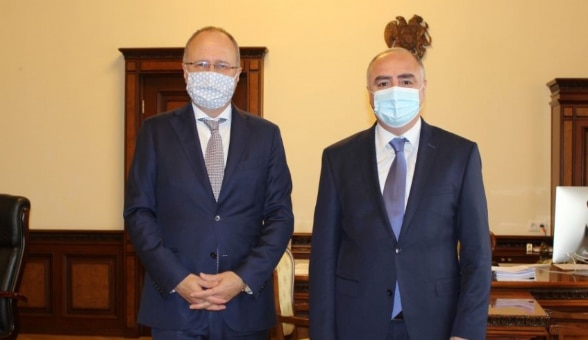 Considering the solid foundations of cooperation already established with Switzerland in the field of law in recent years, the parties expressed confidence that the cooperation in the justice sector will be continuous.
Ambassador Lazzarotto reaffirmed Switzerland's readiness to support reforms in Armenia. In this context, the Swiss Agency for Development and Cooperation (SDC) in cooperation with the Organization for Security and Cooperation in Europe (OSCE) has recently launched a new project aimed at supporting the newly established Anti-Corruption Committee by the means of capacity building and policy development.
Noting that Armenia and Switzerland, as member states of the UN Convention Against Corruption, already cooperate in the filed of legal assistance, Sasun Khachatryan emphasized, "We attach great importance to the study of Switzerland's progress in anti-corruption practices, including recovery of assets and money laundering investigations. We hope that concrete work will be done in the near future to organize reciprocal visits and training courses, such as the Swiss signing memoranda of understanding with Armenian law enforcement agencies performing similar functions. "
The parties expressed hope that the work carried out to expand and develop bilateral cooperation will be continuous.