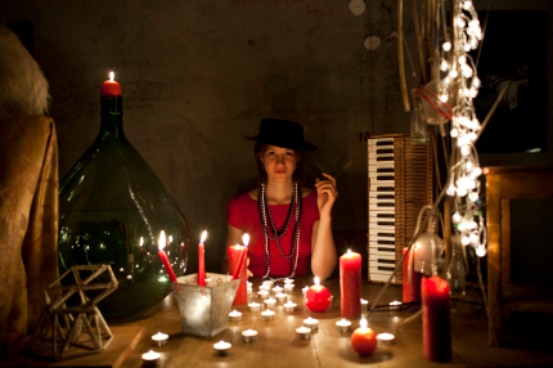 After five long years the great ever-moving singer melting her jazzy minimalist vocals with elektonika background and refreshed by folklore Sophie Hunger returns! She will present her latest album written and recoreded in Berlin titled Molecules to her Budapest fans. Her support will be a great indie-pop duo, the Kliffs.
Sophie Hunger grew up in Bern (Switzerland), London (United Kingdom), Bonn (Germany) and Zurich with two older siblings. She graduated in 2002 and subsequently studied German and English.
As a child, Sophie Hunger for some time took piano lessons. Since her father was a jazz listener, Hunger came in contact with that style of music quite early. She herself had a varying taste in music. As a teenager, she first was into hip hop and rhythm and blues, later listened to rock music and as a young adult she eventually discovered country music, bluegrass and folk music.
From 2002 to 2006 Hunger was a guest singer for the project Superterz and appears on the 2006 album Standards released by that group. Starting in 2004, Hunger was the lead singer of the indie rock group Fisher. The band split in 2007.
She composes most of her songs in English, French, Swiss Alemanic dialect and German. She also plays guitar and piano. For the last two years, she has been playing with a trombone player, Michael Flury and a multi-instrumentist (flute, piano, guitar), Christian Prader. The band also has a drummer, Marc Erbetta (formerly Alberto Malo, Julian Sartorius and Dominik Chansorn), and a bass player, Simon Gerber (formerly Balz Bachmann).
On 6 July 2008 Sophie Hunger and her band gave a concert in the Miles Davis Hall at the Montreux Jazz Festival. After producing an album in her living room, she released a studio album, Monday's Ghost, in October 2008. In July 2009, Hunger and her band closed out day 2 of TEDGlobal.
In June 2010, Sophie Hunger and her band played the John Peel stage at Glastonbury Festival. Sophie Hunger was the first Swiss artist that has ever played there. In July 2010 she played at the 100 Club, London, in October 2010 at The Roundhouse, London.
In September 2010, Sophie Hunger and her band played the Plaça Del Rei stage at La Mercè in Barcelona.
In late 2010, it was announced that Sophie Hunger will release a debut record for the North American market as Sophie Hunger: s/t on Manimal Vinyl in April 2011. The CD will contain tracks from 1983 and Monday's Ghost.
On 29 June 2011 Sophie Hunger played at International Jazz Festival in Montreal, Canada, opening for Madeleine Peyroux. Also at the Festival, she opened for the Erik Truffaz Quartet the following Monday, 4 July 2011 for two shows — at 6 pm and 10 pm — and received a standing ovation at the later show. She was also featured on two songs that she recorded on Truffaz' latest CD entitled "in between" produced by Two Gentlemen Records in Lausanne, Switzerland.

More information