Embassy of Switzerland in Hungary
Information on Coronavirus / Covid-19
All information for reference only.
Entry requirements for Switzerland

According to the latest regulations of the Federal Office of Public Health (FOPH), Hungary is classified as a risk country. Therefore, all persons entering Switzerland from Hungary must undergo a 10-day quarantine. The quarantine obligation or the duration of the quarantine cannot be lifted by a negative test result or by a Covid 19 vaccination. More detailed information on quarantine can be found online on the FOPH website.

Registration is compulsory for all persons entering the country: contact details must be filled in online. The corresponding entry form can be downloaded here. Entry must be reported to the competent cantonal authorities within two days.
All travellers must carry a negative PCR test result not older than 72 hours for entry. If it is not possible to present a negative PCR result for various reasons, a rapid antigen test carried out 24 hours before departure may also be used for boarding an aircraft. After entry into Switzerland, however, the PCR test must be made up.

Exceptions: Children under 12 years of age do not need a negative test result, they are exempt from the testing obligation. There are other exceptions, which are listed in detail on the FOPH's information page.

Further information on the procedure after entering Switzerland can be found on the FOPH website.

According to Art.4 para. 1d) of the COVID-19 Travel Ordinance, persons who enter Switzerland for up to 5 days on business or for medical reasons that cannot be postponed are exempt from the quarantine obligation. However, this only applies if they do not show any symptoms of a covid-19 disease. Further exceptions can be found in the Ordinance.

Other exceptions concern i.a. the following categories of persons:
Persons who transport goods or persons across borders in the course of their professional activities and who are only in Switzerland for a short time;
persons who enter Switzerland merely for transit purposes with the intention and possibility of continuing their journey directly to another country. (Transit)

Foreign representations do not issue laissez-passer or confirmations for air travellers without a PCR test, even if airlines should demand this in connection with medical certificates or missing PCR tests. The FDFA has no authority to issue instructions to air carriers on matters concerning the access of passengers to the aircraft.
Covid-19 situation in Hungary
On the 08.02.2021, the Hungarian government declared a national state of emergency once again. A night-time curfew is in effect between 00:00 and 05:00.

Entry requirements for Hungary
The Hungarian government has issued to close its borders temporarily. Since 01.09.2020, travelers face restrictions when entering the country. These restrictions are effective until further notice.

The persons still allowed to enter Hungary are Hungarian nationals and their family members, persons with Hungarian residency permit or long-term visa (over 90 days) and professional athletes or persons working for a Hungarian sports organization or also creative artists. According to the government decree 422/2020. (IX. 4.), business people can enter Hungary without restrictions as well. However, they have to prove the business purpose of their trip. The final decision-making authority to accept such proof is the Hungarian border agency. Other persons are denied entry.

Exemptions to these regulations can be granted by the Hungarian authorities in compliance with specified criteria. Persons who qualify for an exemption are required to submit an application in either Hungarian or English. Exemptions can be granted, inter alia, to students of a Hungarian university, persons taking part in important family events and persons who must care for a family member.

More information about the COVID-19 situation can be found on the webpage of the Hungarian government.

Due to the rapid progress in the vaccination campaigns, this could simplify the entry regulations. As things stand today, nothing will change when entering Hungary from Switzerland, even if you can prove that you have had a Corona vaccination.

Persons entering Hungary must quarantine themselves for 10 days. The quarantine period can be shortened under certain conditions.

Transit traffic through Hungary is possible under certain conditions.

The exit from Hungary is not subject to any restrictions. Swiss citizens (such as tourists, business people and others) who are already in Hungary are not required to leave the country and can continue their stay as planned. The Swiss embassy points out that travel restrictions in neighboring countries might change, which can potentially affect the return journey.

Please note that these are general information only. For more details concerning transit traffic or cases of exemptions please contact koronavirus@bm.gov.hu or the official government hotline (+36 1 550 1825).

Obligation to wear a mask
The use of masks is compulsory in public places, on public transport and in shops. Please follow the instructions of the Hungarian authorities at all times.
Last modification: 05.05.2021, 09:35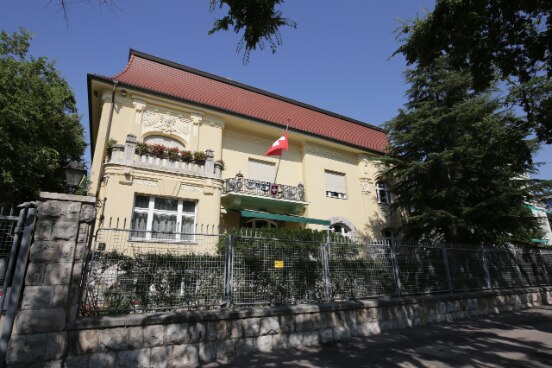 As the official representation of Switzerland, the Embassy covers all matters concerning diplomatic relations between the two countries. It represents Swiss interests in the areas of political, economic, financial and legal affairs, as well as science, education and culture.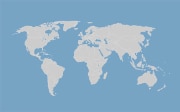 Services and visa
All consular services and visa issues are provided by the Regional Consular Centre in Vienna/Austria.