Embassy of Switzerland in Hungary
Information on Coronavirus / Covid-19 in Hungary
There are several confirmed cases of Covid-19 infection in Hungary. The Hungarian government therefore declared a national emergency on 11.3. As a result, the extraordinary emergency law comes into force at midnight on 12.3. From 28 March 0:00 to 11 April 24:00 there is a movement restriction.
The decision taken by the government entails various measures:
Introduction of border closures - also for transients
This applies to all persons - except for returning Hungarian citizens. Foreigners who do not have a residence permit and/or fixed abode in Hungary may not cross the border even for direct transit. Citizens returning from China, Iran, Italy, South Korea or Israel are instructed to go into police-controlled self-quarantine after their return.


Event bans
All events are prohibited. Likewise, all cinemas libraries etc. will be closed until further notice. Larger shopping centers are not yet affected by this regulation. In Hungary there will be no more public worship services, the churches will remain open, but all synagogues have been closed.

Regulation of shop opening hours
Between 9:00-12:00 only seniors over 65 are allowed to do their errands in the shops. Restaurants may only be entered to collect take away orders, except for employees.


Time spent outdoors
The house may only be left for important activities. A list of the permitted exceptions such as e.g. going to work and grocery shopping can be found on the official website.
The outdoor stay is only allowed alone or with people living in the same household. A distance of at least 1.5 meters must always be kept from all other persons. This must be especially observed in public transport, at work or when shopping.


Closure of school, university and college operations
At the moment only distance learning is allowed. Due to the current situation, primary and secondary schools and kindergartens will also be closed from 16.3 on. If childcare cannot be guaranteed in any other way, services are available in kindergartens and schools.


The government asks persons over 70 years of age not to leave their place of residence or stay. If a person over 70 undertakes to do so and informs the local government, the mayor of the given municipality is responsible for their care.
These measures are valid until further notice! The authorities monitor compliance with these regulations and impose fines for violations. Please note that the new measures can be supplemented and extended at any time.


On 13 March the Federal Council called on all Swiss travelers to return. It is now only possible to leave Hungary by car or by plane from Budapest to Basel. According to the ASG, you are responsible for your own travel and any alternative, more complicated routes must be accepted and the corresponding travel costs must be paid by the traveler himself.
The FDFA calls on Swiss nationals travelling abroad to register on the "Travel Admin App" . This will enable the FDFA to provide you with better support on your return journey.
Twitter

Information on the remaining air traffic is provided by Budapest Liszt Ferenc Airport.

If you have any questions regarding your departure and return from Hungary, please contact the consulate of your respective transit countries. Please consult their websites first and call them only if necessary.
The daily updated case numbers can be found in Hungarian on the official government website. It also provides information on the current situation in Hungary.
The telephone hotline with 24-hour availability answers further questions in Hungarian and English at +36 80 277 455 and +36 80 277 456. The hotline can also be called in case you show any symptoms. If this number is not available due to increased demand, in case of illness, you may also contact your family doctor or the local emergency doctor (Orvosi ügyelet).
The FDFA's website Travel Advice also contains the latest travel information on Hungary.
During your stay in Hungary, please pay attention to information and always follow the instructions of local authorities.
On state level, the Federal Office of Public Health of Switzerland FHPO informs in regards to the Novel Coronavirus and publishes travel advice accordingly.

Last modification: 27.3.2020, 16:30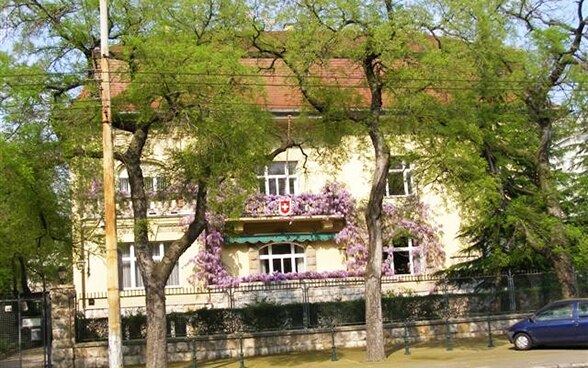 As the official representation of Switzerland, the Embassy covers all matters concerning diplomatic relations between the two countries. It represents Swiss interests in the areas of political, economic, financial and legal affairs, as well as science, education and culture.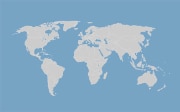 Services and visa
All consular services and visa issues are provided by the Regional Consular Centre in Vienna/Austria.