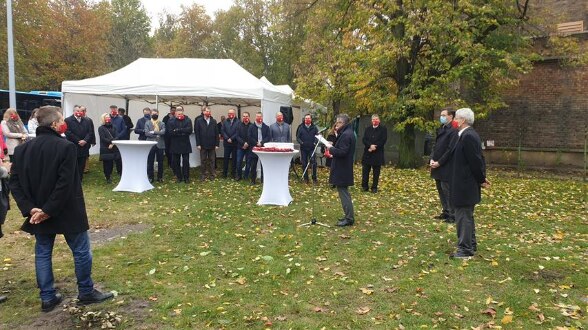 On the occasion of its 25th anniversary, Swisscham Hungary donated 25 trees to the Hungarian capital. The trees were planted on November 3rd in the People's Park in Budapest. The ceremony was attended not only by the abovementioned guest speakers but also by the Swisscham Executive Committee and numerous members of the organization.
In their speeches, the speakers emphasized the significance of sustainability, which has been a long-standing important component of the Swiss business culture. In addition to the topic of "innovation", "sustainable development" has been one of the main issues of the bilateral Chamber of Commerce for years.
The jubilee event in the People's Park provided the chamber with the opportunity to celebrate its 25th anniversary in an appropriate manner after numerous other events had been cancelled this year due to the pandemic.
Since its foundation in 1995, Swisscham has established itself as an important actor in the economic relations between Hungary and Switzerland. The Chamber consists of over 100 members and regularly organizes the Swiss Business Day, traditionally a day on which Swiss and Hungarian authorities are represented at high level.