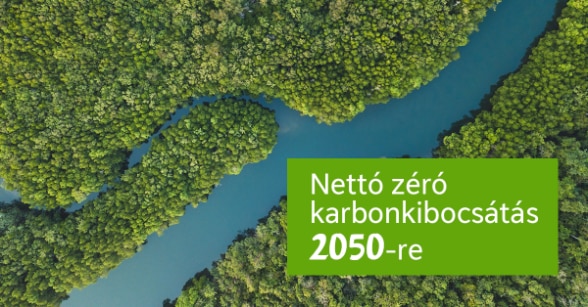 Half of global CO2 emissions shall be saved by 2030 and climate neutrality shall be achieved by 2050. The Swiss food company Nestlé has therefore set itself concrete goals. Over the next five years, the company will spend CHF 3.2 billion on the transformation process. The Hungarian subsidiary of the food company has also adapted its production processes to the established goals.

Already since 2017, Nestlé Hungária Kft. has sourced its power consumption exclusively from renewable energy sources. Its reformed waste management system ensures that no waste resulting from production is sent to a landfill. This has been stated in a press release issued in Budapest on 09.02.2021.

However, the company's policy is not limited to conversion within its own operations, but is also being extended to Hungarian agriculture via suppliers. In cooperation with producers of wheat, maize and other cereal products, as well as sugar and meat suppliers, special attention will be paid to sustainable agriculture. According to the press release, the reduction of the use of pesticides and numerous other measures ensure that the quality of the soil can be maintained and protected.

Within the scope of this programme, the company can draw on good experience with farmers in France and the UK and now wants to use that in Hungary as well. By 2030, half of all raw materials shall be sourced from sustainable agriculture.

As early as 2025, Nestlé will source all its coffee and cocoa from sustainable sources. In particular in Szerencs and Diósgyőr, where these raw materials are processed into Nescafé products and chocolate figurines, an important step towards sustainability is being implemented in the near future. The Group purchases raw materials worth HUF 54 billion from Hungarian farmers every year. The Group itself employs 2,400 people in Hungary, making it the largest Swiss employer.