Welcome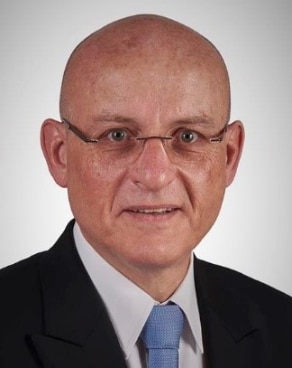 Dear fellow Swiss citizens, dear friends of Switzerland,
A warm Welcome to the website of the Consulate General of Switzerland in Mumbai!
I am excited to be in Mumbai, the commercial and financial capital of India and to experience this lively cosmopolitan melting pot on the Arabian Sea.
Switzerland has a long-standing presence in Mumbai and opened its first Consulate over a century ago, in 1915. Since May 2017, the Swiss Business Hub India and Switzerland Tourism operate under the roof of the Consulate General, creating a single official Swiss platform in India's maximum city.
The Consulate General represents all aspects of Swiss interests and promotes multi-faceted bilateral exchanges between Switzerland and Western- and Central India in areas such as trade and investment, tourism, science, education and culture. These activities are performed in cooperation with a well-established Swiss network including the Embassy in New Delhi and the Consulate General in Bengaluru with its antenna for science and education "swissnex".
In addition, the Consulate General in Mumbai provides the full range of consular services to our Swiss compatriots living or travelling in Western-, Central- and South India.
It was the year 1964 when Indian cinemagoers first fell in love with the Swiss Alps with the film Sangam, which went on to become the first ever Bollywood movie shot in Switzerland. Ever since then, Switzerland has remained a popular tourist destination for Indian travelers. The visa center at the Swiss Embassy in New Delhi, in cooperation with visa acceptance centers of our outsourcing partner VFS in all major Indian cities, serves Indian travelers who want to explore my beautiful country .
I thank you for your interest in Switzerland and trust that you will find the information you are looking for on our website and through the links featured here. You will also find updates on our social media pages on Facebook and Twitter. Please do not hesitate to contact us for questions or comments. We will be glad to assist.
Yours sincerely,
Martin Maier
Consul General