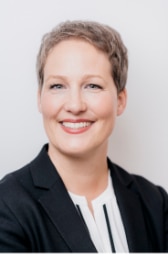 Salam dear visitor,
It is a privilege for me to represent Switzerland in the historically and culturally rich and diverse context of Iran and my great pleasure to welcome you to the website of the Embassy of Switzerland in Iran.
I would like to invite you to browse through the Embassy's website and discover information on all areas of the long-standing relationship between Switzerland and Iran, the Embassy's services and activities as well as Switzerland in general.
In the absence of diplomatic and consular relations between the United States of America and the Islamic Republic of Iran, the Swiss government, acting through its Embassy in Tehran, serves as the Protecting Power of the USA in Iran since 21 May 1980. The Swiss Embassy's Foreign Interests Section provides consular services to U.S. citizens living in or travelling to Iran.
The services provided through the consular and the visa sections count among the important tasks of the Embassy. You will find all information pertaining to these matters on this webpage. The Embassy is a service center for the Swiss community and for Iranian travelers to Switzerland. I invite Swiss travelers to consult our travel advice (de, fr, it) page before planning a trip.
Finally, please visit our Embassy's social media platforms (Instagram and Twitter) to obtain more information about our activities and Switzerland.
I hope that you will find all the information you need on this website. Should you have any questions or require further information, please do not hesitate to contact the Embassy. We will be happy to assist you. Thank you very much for your interest and for your visit.
Warm regards
Nadine Olivieri Lozano
Ambassador of Switzerland to Iran