Embassy of Switzerland in Kenya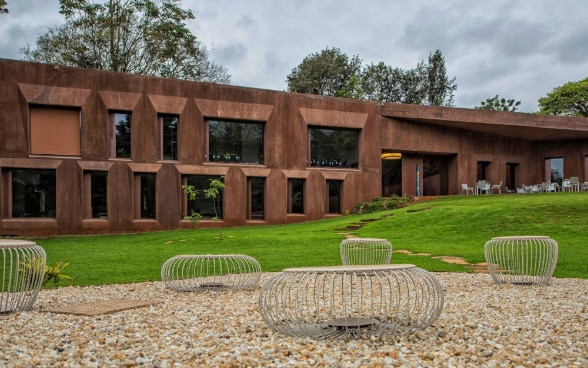 As the official representation of Switzerland, the Embassy covers all matters concerning diplomatic relations between Switzerland and Kenya, as well as Switzerland and Burundi, Rwanda, Somalia and Uganda. It represents Swiss interests in the areas of political, economic and financial affairs, science, education and culture. It delivers consular services to citizens of Switzerland and other countries. It implements the cooperation strategy for the Horn of Africa. 
In order to fulfill these tasks, the Embassy operates in four Divisions. Find out more about the work of each one of them.  
Novel Coronavirus
Following the global COVID-19 pandemic, the Visa Section of the Embassy of Switzerland in Nairobi will be closed until further notice.
On 18 March 2020, the Swiss Federal Council decided, that entry at the Schengen external borders is generally prohibited with few exceptions. Switzerland follows the practice of the other Schengen states. Until further notice, Switzerland will also no longer issue Schengen visas. National visas will also only be issued in exceptional cases, for example to family members of Swiss citizens with a right of presence in Switzerland who require a visa and to specialists from the health sector.
For additional information, please consult the webpage of the State
Secretariat for Migration SEM.
According to the FDFA EDA Reisehinweise - COVID19, the Federal Council has been recommending since:
13 march 2020 – To refrain from non-urgent travel abroad until further notice.
16 march 2020 – Swiss travelers abroad should return to their place of residence as long as this is still possible by commercial or personal means.
Otherwise they risk being blocked abroad.
As a Swiss citizen, you can return to Switzerland at any time, provided that transport facilities are available. The decision for, against or to interrupt a journey is at your own discretion and your personal responsibility.
For information related to the Novel Coronavirus (COVID-19) we invite you to consult the information and directivesof the local authorities (HotlineTel. +254 800 721 316 / +254 732 353 535 / +254 729 471 414) and the recommendations of the World Health Organization WHO.
At Swiss national level, the Federal Office of Public Health informs in regards to the Novel Coronavirus and accordingly publishes travel advice.
The Travel Advice FDFA (in German, French and Italian) offers travelers basic information for travel preparation by informing on possible risks and certain precautions. They are to be considered as a complementary source of information.
Further information can also be found on the "Coronavirus Focus" of the FDFA.
Please follow also the instructions and schedules of the airline companies as they can quickly change.
For any general and non-medically related question you may contact the Embassy of Switzerland in Nairobi or the FDFA Helpline (Tel. +41 800 24-7-365/ +41 58 465 33 33)
An additional remark: the contracts with the travel agencies and the travel insurance companies are contracts under private law. The tour operators and insurance companies decide independently and at their own discretion if they offer free rebooking or whether they cover cancellation costs. The FDFA has no authority to issue instructions to these bodies. You should therefore clarify any questions regarding rebooking / cancellation directly with the travel agency and insurance company.
It is recommended that you download the Travel Admin App (DE / FR / IT / EN) and register your travel information online.
Yours sincerely,
The Embassy of Switzerland in Kenya