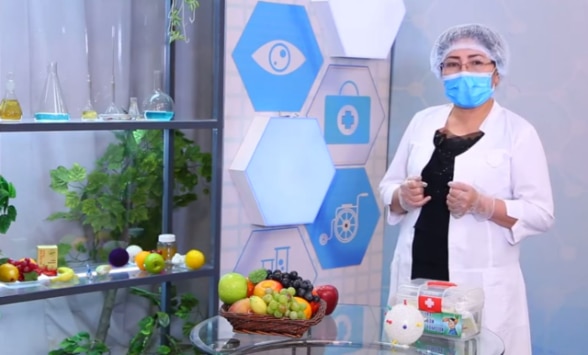 The project since April 2020 has achieved the following:  
400'000 persons living in rural municipalities were informed on preventive measures against COVID-19. The project jointly with Association of Village Health Committees created WhatsApp groups to disseminate information on preventive measures on COVID-19.  

8'000 persons contributed to an online survey on public awareness on COVID-19 and protective measures. This information is being used to adjust the communication strategy. More than half of respondents answered that they need additional information on coronavirus infection.

Patients with diabetes, who belong to the most at risk group, were briefed on how to protect themselves against COVID-19. The project worked with the Endocrinology Centre of the Ministry of Health of the Kyrgyz Republic and created a special online platform to help patients with diabetes. Clinical protocols on COVID-19 for family doctors were printed and disseminated.  

National and regional TV channels broadcasted TV programs on COVID-19 and protection measures for high-risk patients who suffered from a non-communicable disease. 

 

All video materials of the project in Kyrgyz.