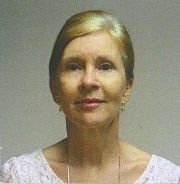 Dear Visitor,
Grüezi, Soyez bienvenue,
Benvenuto,
Selamat datang

I am happy welcoming you on our site and hope you find its content useful.

This Embassy covers Malaysia, a diverse democracy. Malaysia is a significant bilateral regional and global partner for Switzerland. Both countries are organized according to federal systems. The Embassy represents and presents Swiss policies to Malaysian counterparts and Malaysian citizens. As an ASEAN co-founder and promoter of ASEAN centrality, Malaysia supported Switzerland to become a Sectorial Dialogue Partner of ASEAN in 2016. Since then, the region-wide cooperation between Switzerland and ASEAN countries expanded significantly.
At bilateral level, Switzerland and Malaysia share dynamic partnerships in the economic and cultural field. Malaysia is an interesting export and investment market for Swiss companies. While economic ties are expanding, we observe growing people-to-people exchanges with Switzerland as an established tourist destination for Malaysians travelling to Europe.
While the Embassy in Kuala Lumpur is responsible for political work, trade and investment and cultural relation; services and support for Swiss nationals living in or visiting Malaysia are delivered solely through the Regional Consular Center at the Embassy of Switzerland in Bangkok. In emergency situations, Swiss nationals are invited to call the Federal Department of Foreign Affairs 24/7 Hotline: +41 800 24 7 365.
For visa enquiries, please refer and follow the information provided on the Visa page.
To stay in touch with the Embassy, please subscribe to our Newsletter or Facebook page
Andrea Reichlin
Ambassador of Switzerland