Embassy of Switzerland in Oman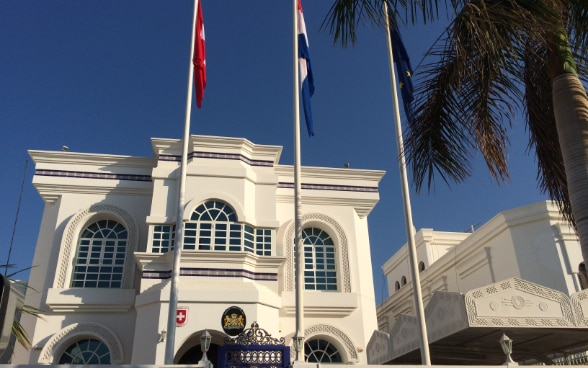 As the official representation of Switzerland, the Embassy covers all matters concerning diplomatic relations between the two countries. It represents Swiss interests in the areas of political, economic, financial and legal affairs, as well as science, education and culture.
COVID-19: Important information for travellers from Oman to Switzerland
The Swiss Federal Council has decided to further ease the rules and sanitary measures at the border for people entering Switzerland. This move takes account of positive developments in the epidemiological situation and progress with vaccinations.

As of 26 June, 2021 people who can prove that they have been fully vaccinated and have a valid Schengen visa can enter Switzerland from a country outside the Schengen area without being subject to a test or quarantine requirement.

Vaccines recognized by Switzerland are those authorized by WHO; AstraZeneca, Johnson & Johnson, Moderna, Pfizer BionTech, Sinopharm and Sinovac. Children below the age of 18 do not have to show proof of vaccination or a negative PCR test upon entering Switzerland.

Due to the different situations on visa restrictions in connection with COVID-19 within Europe, visa representation agreements among Schengen states are still suspended. Hence, until further notice, the Embassy of the Netherlands in Muscat is not representing Switzerland in terms of Schengen visa in the Sultanate of Oman. It is therefore currently not possible to issue new Schengen visa for Switzerland via VFS Global Oman. The Embassy of Switzerland will inform as soon as this will be possible again.

Important to check before travelling:
Persons travelling by airplane to Switzerland may be required to produce a confirmation of a negative PCR test result. Please check directly with your airline.
Quarantine requirements may change in the future. Persons travelling to Switzerland from Oman may be required to go into quarantine. For real time updates, please visit Coronavirus: Entering Switzerland
COVID-19: Important information for Swiss travelers in the Sultanate of Oman
The World Health Organization declared the spread of the coronavirus (COVID-19) a pandemic. There is a risk of infection in all regions of the world. The Federal Council therefore recommends to avoid non-urgent travel abroad.
Please register on the Travel Admin App (Itineris). If you are currently traveling in Oman as a tourist (not intended for permanent residents), please log in so that the Embassy of Switzerland in Oman can contact you if necessary. Please make sure that the date of your trip is updated. After returning to Switzerland, please delete all details of your trip log in the app or online.
Situation in Oman:
Entering Oman, including for touristic purposes, is currently possible but subject to different measures.
The Sultanate of Oman has decided to close land borders from Monday, 18 January 2021, starting from 6 pm until further notice.
The homepage of the Ministry of Health provides information on the developments in the situation regarding the Corona virus in Oman. The "Tarassud+" app or Instagram under the account @omanimoh also provide accurate and timely information. The Ministry of Health's hotline (call center) can be reached on +968 2444 1999.
Passengers arriving in Oman have to comply with specific regulations with regards to COVID-19. The details can be found on the website of Oman Airports (www.omanairports.co.om)
The Muscat International Airport hotline (www.muscatairport.co.om) is also available for general information on air traffic: +968 2435 1234.
The situation regarding coronavirus in Oman, like everywhere, is changing rapidly. Therefore, please keep yourself informed about further measures of the Omani government on these channels.
Information about the COVID19 situation and travel advice:
Further relevant sources of information can be found here: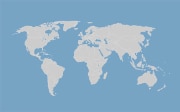 Services and visa
All consular services and long term visa are provided by the Embassy of Switzerland in Saudi Arabia.
Short term Schengen visa to Switzerland are provided by the VFS Joint Visa Application Centre for the Netherlands Embassy in Muscat Oman.