Embassy of Switzerland in Oman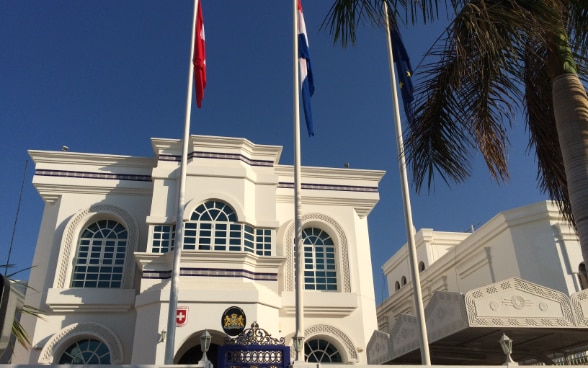 As the official representation of Switzerland, the Embassy covers all matters concerning diplomatic relations between the two countries. It represents Swiss interests in the areas of political, economic, financial and legal affairs, as well as science, education and culture.
COVID-19: Important information for travellers from Oman to Switzerland
The Swiss Federal Council has decided to further ease the regulations and sanitary measures at the border for entry into Switzerland. This measure is taken due to positive developments in the epidemiological situation and progress with vaccinations.
Please find an overview on new rules on entering Switzerland:
Grafic on the rules of entry (PDF, 358.9 kB, English)
People who can prove that they have been fully vaccinated and have a valid Schengen visa can enter Switzerland from a country outside the Schengen area without being subjected to testing or quarantine. The vaccines recognized by Switzerland are the same as those approved by the WHO: AstraZeneca, Johnson & Johnson, Moderna, Pfizer BionTech, Sinopharm and Sinovac.

Persons who have not been vaccinated must present a negative PCR test on entry and repeat this 4-7 days after arrival.

Children under the age of 18 do not have to show proof of vaccination or a negative PCR test when entering Switzerland.
Everyone entering Switzerland must present a completed entry form (rare exceptions may apply, please refer to art. 3 of the COVID-19 Ordinance on International Passenger Transport). It is important to fill out the electronic entry form on a computer or smartphone at the earliest 48 hours before the travel in order to receive a QR code by email. This code needs to be kept at hand for inspection upon arrival in Switzerland. The controlling authority can impose a fine if the entry form is not completed or if the information provided is false.
New Schengen visas for Omani citizens and residents can be issued via VFS Global Oman in Muscat. The Dutch Embassy in Muscat represents Switzerland with regard to Schengen visas in the Sultanate of Oman. All information about visa requirements can be found on the Platform VFS Global. Please send an e-mail to info.netherlandsoman@vfshelpline.com in order to make an appointment.

Visa issuance takes at least 2 to 3 weeks. Visa activities are gradually resuming, this new situation after the crisis will inevitably lead to slightly higher waiting times to get an appointment - we apologize for this.

Important to check before travelling:
Visit the Travelcheck website, which allows you to check whether and under what conditions you can enter Switzerland.
People travelling to Switzerland by plane may need to present confirmation of a negative PCR test result at check-in. Please check directly with your airline about their requirements.

Quarantine regulations may change in the future. Please check back regularly.
For more details and updates, please visit Coronavirus: Entry and Stay Questions and Answers.
COVID-19: Important information for Swiss travelers in the Sultanate of Oman
The World Health Organization has declared the spread of the coronavirus (COVID-19) a pandemic. There is a risk of infection in all regions of the world. The Federal Council therefore recommends to avoid non-urgent travel abroad
Please register in the Travel Admin App (Itineris) .If you are currently travelling to Oman as a tourist (not intended for permanent residents). This will enable the Swiss Embassy in Oman to contact you if required. Please make sure that the date of your trip is updated and delete the entry of your trip in the app or online after your return to Switzerland.

Situation in Oman:

The Sultanate of Oman has announced the re-issuance of tourist visas from 1 September 2021 for travelers from around the world who are fully vaccinated with COVID 19 vaccines licensed in the Sultanate: AstraZeneca (Oxford and Covishield), Johnson & Johnson, Moderna, Pfizer BionTech, Sinopharm and Sinovac, Sputnik. Visas can be obtained either electronically before departure or also on arrival at the airport in Muscat.

The homepage of the Ministry of Health provides information on the development of the situation regarding the coronavirus in Oman. The app "Tarassud+" or Instagram under the account @omanimoh also provide accurate and timely information. The hotline (call center) of the Ministry of Health can be reached at +968 2444 1999.

Passengers arriving in Oman have to comply with certain regulations regarding COVID-19. Namely, a negative PCR test upon entry and registration on https://covid19.emushrif.om/ is mandatory. The details can be found on the website of the Oman Airports.

The hotline at Muscat International Airport is also available for general air travel information: +968 2435 1234.

The situation regarding the coronavirus in Oman, like everywhere, can change rapidly. Therefore, please keep updated on further measures taken by the Omani government on these channels.

Information on the COVID19 situation and travel advice:

Further relevant sources of information can be found here: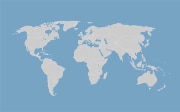 Services and visa
All consular services and long term visa are provided by the Embassy of Switzerland in Saudi Arabia.
Short term Schengen visa to Switzerland are provided by the VFS Joint Visa Application Centre for the Netherlands Embassy in Muscat Oman.