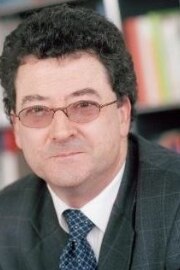 Welcome to the official website of the Embassy of Switzerland in the Russian Federation
Here you will find information about the work of the Embassy, about events and activities in Russia organized or co-sponsored by the Embassy, as well as important travel and visa information for people planning to visit Switzerland. Of course there are also some facts and figures about Switzerland and useful links for further reference.
Although our countries followed different historical paths, Switzerland and Russia share important marks in history. Swiss architects contributed to the construction of the Kremlin and its walls and towers in the 15th century. In the 18th century they created the Peter and Paul cathedral in St. Petersburg and contributed to the reconstruction of Moscow in the 19th century. Furthermore Swiss personalities present in the court of the tsars influenced the thinking of Peter the Great, Alexander I, Ekaterina II and Nikolay II. In 1799 the Russian General Suvorov crossed the Swiss Alps from the South in order to liberate Switzerland from occupation by the Napoleonic forces. And after the Napoleonic wars, Tsar Alexander I actively promoted the re-emergence of the Swiss Confederation as a neutral State independent from the Great Powers in its neighborhood at the Vienna Congress in 1815. In the 19th century important Russian intellectuals such as Alexander Herzen, Mikhaïl Bakunin, Piotr Kropotkin were temporarily resident in Switzerland and Swiss universities welcomed a high number of Russian students. On the other hand many Swiss professionals and scholars moved to Russia to earn their living.
The beginning of diplomatic relations between Switzerland and Russia dates back to 1814 with the nomination of Ioannis Kapodistrias as Russian envoy to Switzerland by Tsar Alexander I . In 1817 Switzerland established its General Consulate in St. Petersburg. The diplomatic relations were interrupted in 1923 and reestablished in 1946 with the opening of the Embassy of Switzerland in Moscow. The bilateral relations are well rooted, very solid and marked by mutual respect. Since 2008 the Embassy of Switzerland represents the interests of Georgia in Russia and our Embassy in Tblissi represents Russia in Georgia. More than 200 Swiss companies are present on the Russian market. They are among the top foreign direct investors and created more than 40'000 working places in Russia. We furthermore actively promote cultural projects in Russia, support cooperation in the field of science and hope to welcome Russian visitors to discover the beauties of Switzerland as tourists or on business trips.
The Embassy's goal remains to promote the interests of Switzerland in Russia in a spirit of dialogue, to build bridges between Russia and Switzerland and to bring people from our societies closer together in order to discover and better understand each other.
Yves Rossier
Ambassador of Switzerland to the Russian Federation