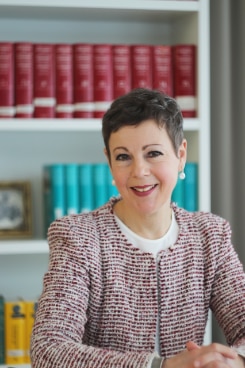 Welcome to the official website of the Embassy of Switzerland to the Russian Federation. I invite you to surf extensively and to open the various chapters where you will find information about the work of the Embassy, about events and activities in Russia organized or co-sponsored by the Embassy, as well as important travel and visa information for people planning to visit Switzerland. We love visitors. And for those who want to learn more: there are also some facts and figures about Switzerland, Swiss-Russian relations and useful links for further reference.
Our Embassy hosts all of the actors involved in taking care of our relations with and in promoting Switzerland's interests in Russia under one roof: the Swiss diplomatic and consular representation, Swiss Business Hub, Pro Helvetia and Switzerland Tourism. It also makes it possible to better support Swiss citizens and the more than 200 Swiss companies operating in Russia.
The Swiss Team is here for you and we are happy to answer further questions you might have. Of course we are also available on social media, please follow us on Twitter and Facebook.
Yours sincerely,
Krystyna Marty Lang
Ambassador