Embassy of Switzerland in Senegal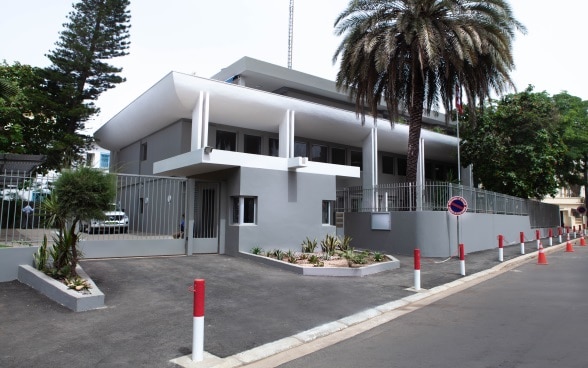 As the official representation of Switzerland, the Embassy covers all matters concerning diplomatic relations between the two countries. It represents Swiss interests in the areas of political, economic, financial and legal affairs, as well as science, education and culture.
Beware of visa scams
Please be aware that visa scams exist Fraudulent companies offer websites that claim to offer assistance in obtaining a visa and charge a fee for providing information. Only the Embassy's website is authoritative, and only the Embassy has the authority to decide whether to issue a visa. The Embassy provides you with free visa application forms and informs on procedures without any charges.
The fees for a Swiss visa are paid in cash only at the counter of the Embassy and the visa applicant must appear in person.
For more information: Swiss Crime Prevention
Detailed information can be found on the French page.