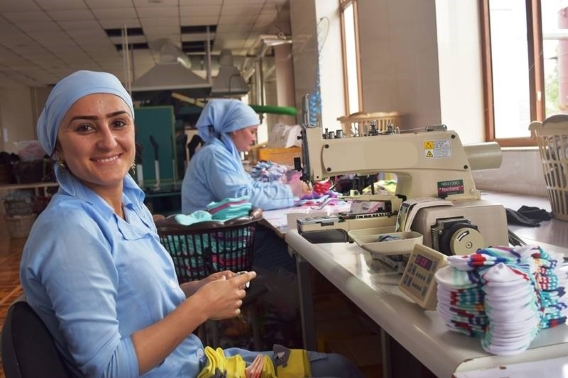 Tajikistan's transition from a centrally planned to a market economy has been one of the slowest among the Commonwealth of Independent States (CIS). The general lack of jobs forces many – in particular young men – to work abroad as labour migrants. Economic crises, inefficient banking system, heavy regulations and difficult access to finances hamper investment as well as the development of a stable market economy. Switzerland's engagement in Tajikistan's private sector therefore has as its overall goal the alleviation of poverty, through the development of a healthier economy in which more jobs are created, especially for young people.
Key interventions include supporting the regulatory reform process, e.g. in the area of taxes and licenses, with the aim of making it easier to start up businesses and to allow them to function profitably, while remaining responsible members of the society. The program supports the promotion of a dialogue between the government and small and medium enterprises to work together towards a more business friendly environment that will contribute to the development of the private sector.
Switzerland is moreover providing assistance to expand secure and responsible access to finance for individual consumers and enterprises.
Switzerland is further helping Tajikistan's private sector to expand into international markets, by providing advice on international trading standards and regulations. These interventions have in the past helped enterprises in the fruits/vegetables and textiles/clothing sectors to increase their production and trade. Finally, Switzerland is supporting Tajikistan to implement the commitments made during its accession process to the World Trade Organisation.