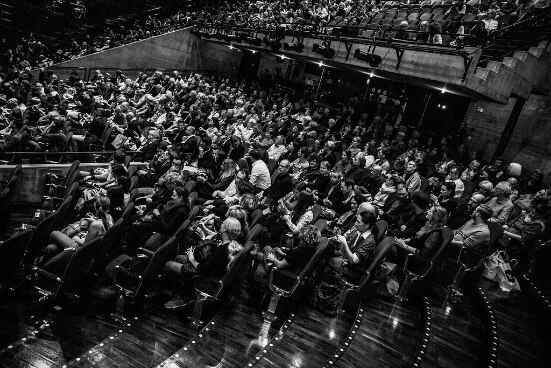 Del 5 al 10 de noviembre de 2019 se celebrará en Winterthur el 23.º Festival Internacional de Cortometrajes. Realizadores de todo el mundo se encontrarán entre los invitados y presentarán una gran variedad de cortometrajes. Este año estará Brasil en el punto de mira.
El Festival ofrece una perspectiva de la creación cinematográfica actual y es, además, punto de encuentro del cortometraje en Suiza. La COSUDE apoya el Festival de Cortometrajes, que sirve para promover la industria cinematográfica del Sur y el Este.
Junto a la competición en la que, una vez más este año, vuelven a participar diversos realizadores de todo el mundo, también se ofrecerán programas temáticos. Este año será la variada producción cinematográfica de Brasil la que presidirá la sección "País en el punto de mira".
Proyecto 5x5x5
Asimismo, en 2019 se celebra la tercera edición del proyecto de cortometrajes y documentales 5x5x5, en colaboración con la Sociedad Cinematográfica Suiza Langfilm y la Escuela Superior de Lucerna. En base al tema «to come, to stay, to leave", cinco realizadores producen, durante cinco semanas, cinco cortometrajes que celebrarán su estreno el sábado 9 de noviembre. Este año, los realizadores provienen de diversos países africanos.