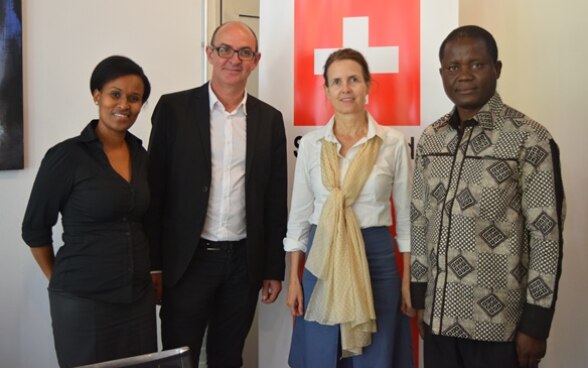 Tuberculosis (TB) remains a major global health problem and is still one of the leading causes of death from an infectious disease in Africa. Poor case detection and poor treatment adherence are the major reasons that the disease continues to kill so many in the region. Many people with TB who attend public clinics in Tanzania, majority of whom come from lower income backgrounds, are either delayed or never put on treatment causing further spread of the disease. 
The APOPO TB research and Training center in Morogoro has developed an innovative and safe method using African giant pouched rats, nicknamed 'HeroRATs', to detect TB and fight against the problem of misdiagnosed TB in Sub-Saharan Africa.  The research center was the first ever to evaluate rats as a diagnostic tool in human health. 
APOPO's detection rats work up to 50 times faster than conventional methods. The center currently screens over 150 samples a day from National Tuberculosis and Leprosy Program (NTLP) clinics in Morogoro town and Dar es Salaam at its operational headquarters in Morogoro and new screening facility in Dar es Salaam respectively. 
The Swiss funding will support the expansion of the screening program to Dodoma and establishment of partnerships with 8 hospitals, serving 100% of the total patients in the city. APOPO will also expand to four peripheral hospitals in Morogoro, namely in Kilombero, Mikumi, Kilosa and Turiani. The screening is expected to increase case detection by 40% over the local NTLP clinics, reduce the number of presumptive TB patients currently put on empirical treatment when hospital results are negative, and ensure that 70% of the additional patients are tracked and placed on treatment. 
The Embassy of Switzerland has contributed CHF 50,000 (over TZS 100 million) to the program for the next one and a half years.