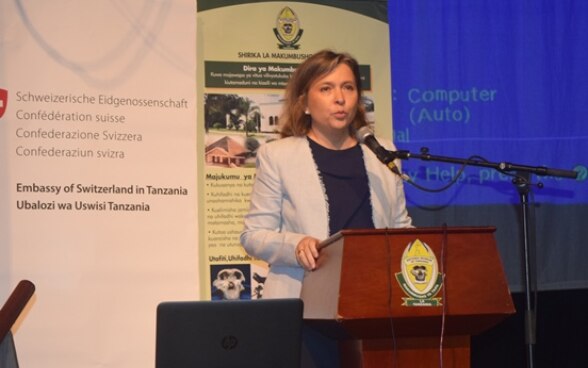 The National Museum and House of Culture is one of five recipients of the Swiss Embassy's 2017 arts and culture grant. The Museum intends to use their show, the Museum Art Explosion, to raise citizens' awareness on corruption issues. The Museum Art Explosion is a monthly performing and visual arts programme that has been addressing different social issues through artistic works such as dance, music, theatre and visual arts. 
The event was preceded by remarks from Guests of Honour, Swiss Ambassador H.E. Florence Tinguely Mattli and PCCB Director of Community Education Mr. Ekwabi Mujungu. Other recipients of the Swiss grant are Tanzania House of Talent (THT), Art in Tanzania, Gaba Africa Ltd. and Kijiji Studios Tanzania. 
The Embassy of Switzerland through the Swiss Agency for Development and Cooperation (SDC) has been promoting and supporting various aspects of the Tanzanian culture since 2005. The SDC has awarded a total of $87,000 (over TZS 190 million) to the five recipients in support of promoting a vibrant arts and cultural sector in Tanzania.