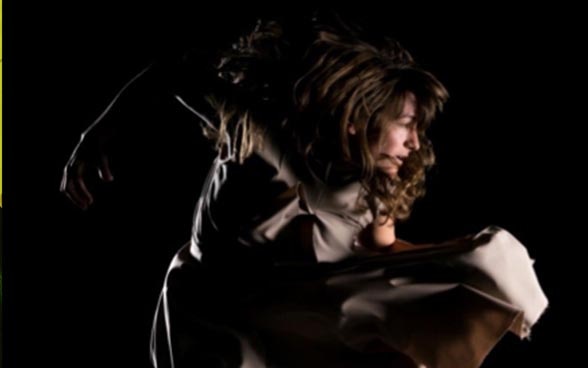 The Swiss Dancer Natalie Wagner will present a new solo performance at the Ankara Dance Festival that will be held for the first time in Turkey on 29-30 June and 1 July. Her performance was made possible by the generous support of Lufthansa.
Natalie Wagner (1979) is currently working as a dancer for the Gerhard-Hauptmann-Theater in Görlitz, Germany. She started her dance education at the Swiss National Ballet School (today Tanzakademie Zurich - TaZ) and continued with her studies mainly in the USA and Israel. In 2006 she founded her own company naway company where she created short pieces such as «It is, what it is!» (2014), «Dark Passenger» (2013) and full length pieces «Neighbor's Garden» (2015), «Comme un cocon» (2010), «Diarios» (2008), «da_gegen_über» (2007) and «Ausbruch» (2006). Since 2001 she has been teaching in professional dance schools like TaZ at Zürcher Hochschule der Künste, Academy of Contemporary and Urban Dance and gives international summer workshops around the world.
The performance of Natalie Wagner will take place on the 1st of July at 21:30 at Cermodern in Ankara. Tickets can be purchased at Biletix and directly at CerModern.
Flyer (PDF, 1 Page, 182.8 kB, multilingual: English, Turkish)