Consulate General of Switzerland in Bengaluru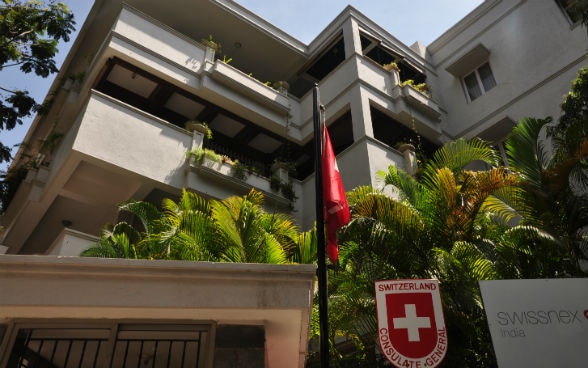 CORONAVIRUS (COVID-19)
Information about travel to Switzerland:
Important information for Indian citizen travelling to Switzerland:
Starting February 8th, 2021, a negative PCR-Test is compulsory for all travelers arriving in Switzerland by plane.
For the time being no quarantine is mandatory for Indian citizens but the rules may change. Please consult the website of the Federal Office of Public Health FOPH for detailed information and instructions.
According to the Indian Government, all international scheduled airlines operations shall remain suspended until further notice.
As per 25.05.2020, for domestic flights new regulation on the check-in procedures have been imposed in order to safguard travellers' health. Please check the website of the Ministry of Civil Aviation and follow the instructions given by your airline.
We are currently aware of the following airlines, which may provide you a repatriation flight connection to Europe. The tickets have to be booked directly on the website of the airline through the customer service hotline/email.
Lufthansa: www.lufthansa.com customersupport.in@dlh.de 1800-102-5838
Air France: www.airfrance.com +91 12 462 33 502
KLM: www.klm.com +91 12 462 33 503, 1800-4193-044
Air India: www.airindia.in/evacuation-flight.html
In case of any support required with respect to the consular queries, please contact the Consulate General of Switzerland in Mumbai (mumbai@eda.admin.ch).
Vaccination against Covid-19 for Swiss abroad
In principle, Swiss abroad must comply with the vaccination policy of their host country. For logistical reasons, it is not possible for the Confederation to send vaccines used in Switzerland to its representations abroad. For more information, please consult the Covid-19 section of the Organisation of the Swiss Abroad webpage (version E / D / F) chapter Vaccination.
Travel Admin App
We ask all Swiss travelers abroad to quickly register their details and place of stay on the "Travel Admin App". This will make it easier for us to contact them.
Passengers are required to comply with the general hygiene rules of the FOPH.
Indian Government information: Government of India
For movements within India, please apply if required an ePass on following website: serviceonline.gov.in
For extension of your Indian visa, please go to: indianfrro.gov.in
Please also follow the recommendations of the World Health Organization (WHO), Swiss Federal Office of Public Health (FOPH), Swiss Federal Department of Foreign Affairs (FDFA) travel advice "Focus Corona Virus"
Federal Office of Public Health (Switzerland)
FDFA Travel Advice, Focus Coronavirus (COVID-19)
Helpline FDFA:
+41 800 247 365
+41 58 465 33 33
helpline@eda.admin.ch