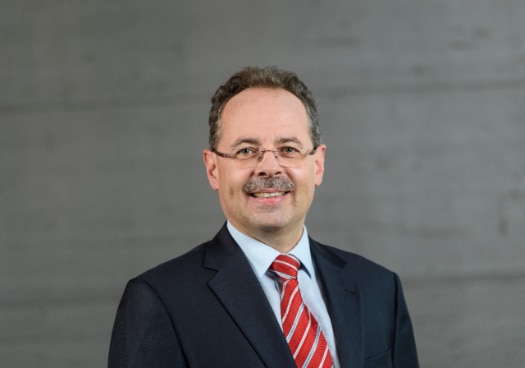 We are celebrating these days the 730th birthday of Switzerland. This is an impressive age for a country, although – to be fair – it must be said that the Swiss Nation State exists only since the mid-19th century. But even these more than 170 years of existence are impressive.
Today, modern Switzerland is a competitive and innovative state with a multicultural society and a great sense of global solidarity. Switzerland is one of the world's most economically developed and politically stable countries, Swiss Foreign Policy enjoys wide international recognition due to its long-standing commitment in bridge-building and peace promotion. Consequently, Switzerland is, 20 years after joining the UN, running for a non-permanent seat on the UN Security Council for the period 2023/24.  
For me, this is the first Swiss National Day I celebrate here in Bosnia and Herzegovina, as I arrived in Sarajevo only last October. And it is a great pleasure to commemorate it with the friends and partners of Switzerland in BiH. In the time since my arrival, I have discovered the beauty of my host country and met many wonderful and interesting people. I have also realized that there is a number of similarities between Switzerland and BiH: both countries are inhabited by peoples of different cultural and religious backgrounds; both countries are blessed with stunning natural beauty and impressing mountains; and both have decentralized state structures and use the name "Canton" for sub-national entities. However, I have also discovered a country that is very much dealing with the past, a country that is very much divided on how to deal with the past. In addition, a country in which the International Community plays a disproportionally important role, even more than 25 years after the war. You all know this much better than I do.
In the same time, I have made many positive experiences in the ten months since my arrival: I have met with young people who take initiatives and look toward the future, want to make BiH a country in which it is attractive to live for everyone, a country its citizens are proud of. I have also met politicians with visions, many of them of younger age. Politicians that are focusing on positive spins to develop their country, working off the beaten track. These actors of change are deserving support, they are the next generation of leaders of this country, leaders who have visions and want to bring BiH forward, to the benefit of its citizens. Leaders who are prepared to take responsibilities, bringing in new ideas in view of a more attractive future. Personalities who do not leave BiH, walking away from prevailing challenges. These are the people the country needs, people who are able to build trust and show courage, ready to work together in view of a functioning polity and society.
Switzerland has committed to pursue its financial support to BiH by launching, earlier this year, the next four year's phase of its development cooperation program. In addition, we are keen to support business relations between our countries. In this field, a large potential lies in the BiH diaspora that lives in Switzerland, which includes a good 60'000 persons.
Switzerland's partnership with BiH also includes a security policy component: we are providing military personal, serving in EUFOR's Althea mission. This is a particular sign of trust and partnership between our two countries and peoples as Swiss military engagement outside of its borders is rare, for constitutional reasons. Our Swiss soldiers serve in the LOT Houses in Mostar and Trebinje and help to sustain a stable security situation in the South of the country.
Given Switzerland's long standing commitment for peace and stability in the world, the Swiss Government decided in 2011 to run for a non-permanent seat on the UN Security Council for the years 2023/24. The election is taking place next summer. The year 2022 will also mark the 20th anniversary of Switzerland joining the United Nations as a full member.
If elected, Switzerland will focus as a Security Council member on collaborating with and serving the interests of the international community, and we are committed to constructively contribute to international peace and security. Switzerland's candidacy is firmly based on its proven track record in peace and security matters, on its established profile as bridge-builder, as pragmatic and consensus-seeking defender of multilateralism and international law. We firmly believe in the respect of rule of law and human rights as the foundation for a peaceful, prosperous and sustainable world. We engage for dialogue, confidence building and a consensus-seeking approach in dealing with international security challenges.
The slogan of our candidacy "A Plus For Peace" stands for our commitment in favor of Humanity, Sustainable Development, Multilateralism, Innovation and Peace. These are the values we will be promoting as a member of the UN Security Council. For more information, I would like to invite you to visit our website A Plus For Peace. We count on the support of BiH for our candidacy!
On this note, let me point out that I am very much looking forward to my further term as the Ambassador of Switzerland to Bosnia and Herzegovina. I am looking forward to working – together with my team at the Embassy – to the benefit of the continued excellent relations between our two countries and peoples, and I am keen to intensify our partnership and cooperation in the hopefully Corona-free times that lie ahead of us.