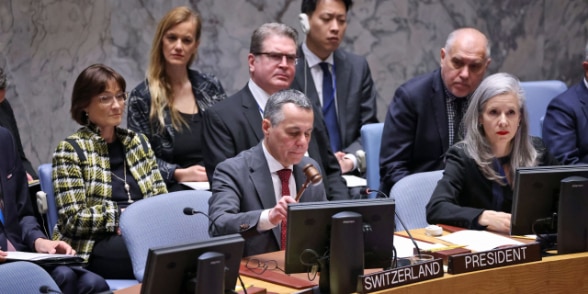 During its presidency of this month, Switzerland also has the ambition to ensure a smooth running of the Council's work and will seize the opportunity to highlight the priorities defined for its mandate.
What does the presidency mean for Switzerland? And how does this engagement translate in Bosnia and Herzegovina?
This Newsletter (PDF, 14 Pages, 8.1 MB, English) provides an overview of the first few months of Switzerland's seat at the Security Council, spells out its priorities for the next two years, and sheds light on the Swiss focus and programme as it holds the presidency of this most important international body.
We wish you a happy reading!