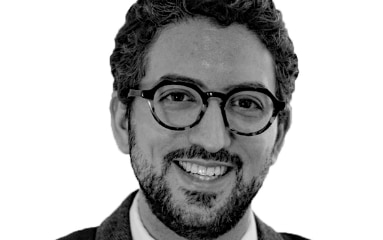 A word of welcome from the Consul General
Hello dear citizen,
Welcome to the Consulate General of Switzerland in Bengaluru! A relatively new Consulate General, we have been active since 2011 representing Swiss interests and fostering dynamic and forward looking exchanges between Switzerland and India.

While our primary focus lies in the areas of science, technology, and innovation through our presence as Swissnex in India, we are also active in the promotion of trade and investment, tourism, and culture. We do this in close partnership with the well-established Swiss network in India, including the Embassy in New Delhi, the Consulate General in Mumbai, the Swiss Agency for Development and Cooperation Office in New Delhi, the Swiss Business Hub Mumbai, Pro Helvetia New Delhi, Switzerland Tourism, the Swiss-Indian Chamber of Commerce, and the Honorary Consul in Chennai.

The Consulate General in Bengaluru does not offer any visa or consular services. We therefore invite you to contact the Embassy of Switzerland in New Delhi if you wish to visit Switzerland. If you are a Swiss citizen looking for consular services, we invite you to reach out to the Consulate General of Switzerland in Mumbai.

With a keen eye towards the future, our work is guided by a mindset of transformation needed to meet the challenges of our time, driven by the pursuit of inclusive prosperity, urgent progress, and a vibrant exchange. We believe in the importance of collaboration and cross-pollination, drawing from a variety of seemingly unrelated perspectives and disciplines to achieve new insights. Blurring disciplinary boundaries to see what might emerge is paramount to our work.
If our work intrigues you and you want to learn more or get in touch, please visit us at Swissnex in India and consider following us on Facebook, Instagram, Twitter, and LinkedIn or subscribe to our monthly newsletter through our homepage.

In soap, science, and solidarity,

Jonas Brunschwig
Consul General of Switzerland in Bengaluru and CEO Swissnex in India