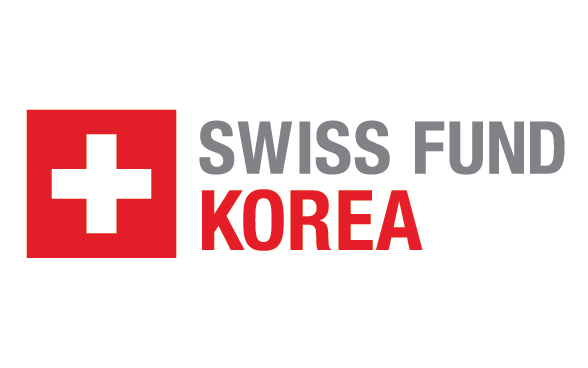 In 2009, the idea of creating a Swiss Fund in support of cultural activities emerged at the Embassy and was discussed with the Swiss companies present in Korea. After the first consultations and positive reactions, the Swiss Cultural Fund Korea (SCFK) was created in the same year with the aim of promoting the Swiss cultural presence in Korea and contributing to a positive visibility of Switzerland and its companies. From the beginning, the Fund was composed of the most prominent Swiss companies active in Korea.
In 2017, the fund was renamed "Swiss Fund Korea", with the purpose of strengthening and broadening the program around synergetic fields of Swiss excellence that can benefit from one another and focus on the promotion of Swiss culture, innovation, science and technology.
In 2017, the members of the Swiss Fund Korea are: ABB Ltd. Korea, Geberit South East Asia Private Limited-Korea Branch, Roche Korea Co. Ltd., Rolex Korea Ltd., SGS Korea Co.,Ltd., HUG AG (Wernli), Läckerli Huus AG, Nestlé Korea Ldt., Novartis Korea Ltd., Syngenta Korea Ltd., Clariant Korea Ltd., Dufry ThomasJulie Korea Ltd., Geistlich Pharma Korea Co Ltd., Jungfrau Railways Korea, MCM, N&Co, Nagra Media Korea, Schoeller Korea Inc., SIKA Korea Ltd.