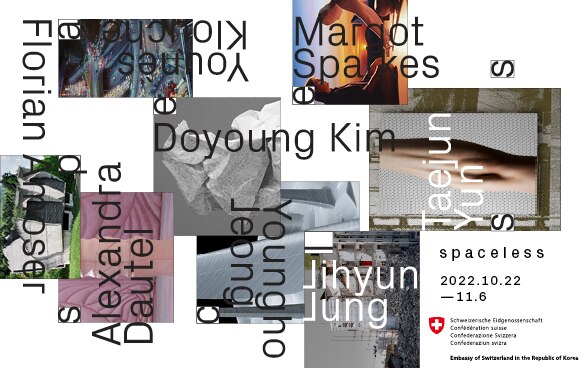 'Spaceless' showcases photographic work produced using the latest digital technologies such as automated drones or 3D programs to capture spaces that would otherwise be off limits for the human hand. Artists explore the digital-online space that we live in and provide an artistic point of view on urban and digital transformations and the social changes that go with them.
Works of eight young professional photographers from South Korea and Switzerland, who have studied at the respected institutions of Chung-Ang University and ECAL, will be showcased, curated by Kyungwoo Chun, photographer and professor at Chung-Ang University's College of Arts.
Open from Thurs-Sun (Closed on Mon-Wed).
Registration is required. Click here for registration!
Press Release in English (PDF, 2 Pages, 574.1 kB, English)