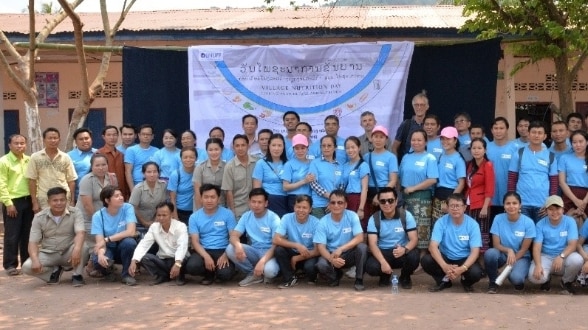 In Oudomxay, stunting, underweight, wasting, "under 5 mortality rate" and "infant mortality rate" are all higher than the national average. Malnutrition is devastating to young children. It is demonstrated that children of malnourished mothers often suffer irreversible physical and cognitive damages. From early stage of life, children should benefit from optimal breast feeding practices, have access to nutritious food along with appropriate child care practices provided by mothers and caregivers. Therefore, the project has also been specifically emphasizing on gender equality and women's empowerment with the overall goal of addressing the nutritional issues.
The interventions aim at improving access to nutritious and diversified food; developing and disseminating proper knowledge about nutrition, health and sanitation practices; and supporting conducive policy and institutional framework, to benefit families and children in the upland farming communities of Laos.
Martin Hasler, SDC Deputy Country Director attended the Field Nutrition Day in Napa Village, Beng Disctrict of Oudomxay Province, "Water, Sanitation and Hygiene are also important components of the ENUGG project. Prevention activities have made good progress in that area. Particularly, improving toilet coverage, hand washing with soap, safe food and providing a clean environment for villagers. This helps makes a difference in preventing illness that can severely affect the health of villagers and their children".
The event introduced the 1,000 days child nutrition plan, cooking demonstrations; hygiene, technology and healthy snacks info booths to villagers.  Theatrical dramas and nutrition videos were also shown during the Field Nutrition Day (FND).
Representatives from SNV, Agrisud, RDA, GCDA and local government partners from the Nutriton Center of Department of Hygiene and Health Promotion of Ministry of Health also participated in the raising nutrition awareness efforts of the event.