Embassy of Switzerland in Pakistan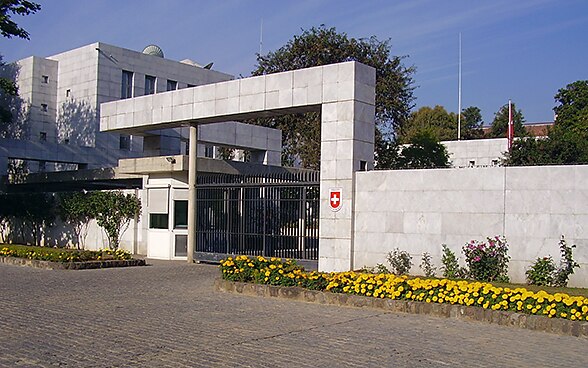 As the official representation of Switzerland, the Embassy covers all matters concerning diplomatic relations between the two countries. It represents Swiss interests in the areas of political, economic, financial and legal affairs, as well as science, education and culture.
COVID-19
General Information
In order to limit the risk of infection, consular services at the counter will only be provided at a previously agreed time.
For inquiries and appointments regarding all consular services (without visa), please use this email.

National visas (for a long-term stay of more than 90 days, type D) are processed. For inquiries and appointment requests for a student visa please contact our visa section. For inquiries and appointment requests concerning family reunion visa, please contact the
civil status section.


Entry to Switzerland (Schengen Visa)

On June 23, 2021, the Federal Council decided to lift the entry restrictions for persons from third countries who are vaccinated.
For vaccinated third-country nationals, the regular entry requirements will apply again from June 26, 2021
Entry restrictions continue to apply to foreign nationals who are not vaccinated and are without rights of free movement, entering from risk countries or regions and who do not belong to any of the exceptional categories of the Covid 19 Regulation 3.
For additional information, please consult the webpage of the
State Secretariat for Migration (SEM) and use the online Travelcheck.
In response to the COVID-19 pandemic there are special rules for people entering Switzerland. Please refer to the information of the
Federal Office of Public Health (FOPH)