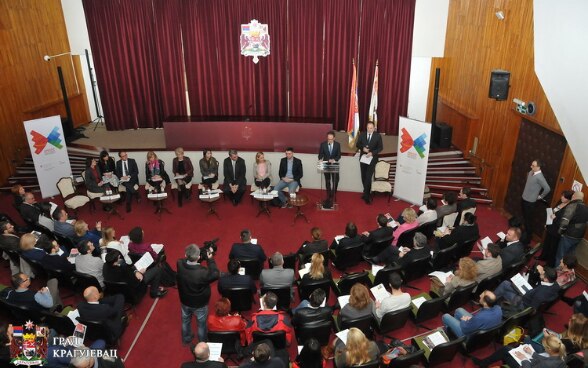 Special attention will be given to socially vulnerable groups, namely youth with slight development challenges, youth and women victims of violence, etc. Program contributes to implementation of the new Economic and Social Reform Program (ESRP) of the Government of Serbia and is supporting national institutions in the field of employment and education.
Official presentation of the project Znanjem do posla/ From Education to Employment and the project plans for 2017, is set for Tuesday 14 March 2017 at 12hrs in the Hall fo City of Kragujevac.
At the presentation the speakers will be Ambassador of Switzerland to Serbia H.E. Philippe Guex, mayor of Kragujevac Radomir Nikolić, manager of the Team for social inclusion and poverty reduction of the Government of Serbia (SIPRU) Ivan Sekulović and director of local level component of E2E project Christoph Baumann.