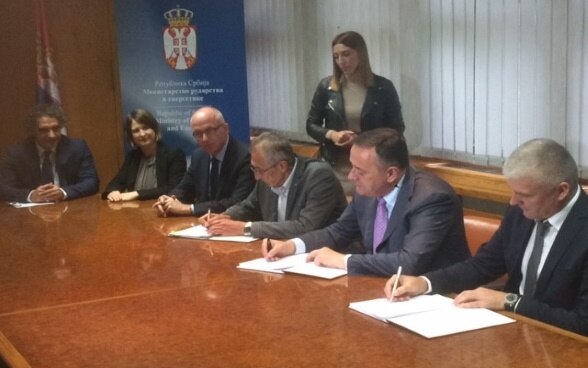 By switching to biomass heating, the plants in Priboj and Mali Zvornik will solve some perennial problems. They expect that a growing number of apartments will be connected to the district system, and "On energy sources alone, we will make annual savings of 500,000 euros.  Certainly the quality of heating is most important for the citizens of Priboj themselves," says Lazar Rbovic, Mayor of Priboj. The Mayor of Mali Zvornik, Zoran Jevtic, says that this city will get 24 hour heating (will get heating 24 hours a day) and it will be cheaper. The project will also include Prijepolje, Nova Varos, Novi Pazar and Majdanpek, which will sign contracts in December. "These cities are also among the most polluted cities in Serbia, they used fuel oil and coal for heating and as such they have emitted a great deal of pollution. When we complete these projects for the plants, these cities will no longer produce any harmful emissions. Moreover, biomass is our energy source, thus reducing our dependence on imports, "says Aleksandar Antic, minister of mining and energy.
The estimated installed capacity of the biomass boilers will be 8 megawatts in Priboj and 1.8 megawatts in Mali Zvornik. "The tender for the procurement of equipment and works will be in October, with the completion of works and the start of biomass heating in early 2022," the minister said.
The move to biomass has already brought more work to local wood processors. The project will continue as 19 more heating plants seek support for biomass heating.
The project has a total budget of € 26.75 million - 4.75 million euros donated by the Swiss government, 2 million euros being donated by the German government, while the rest in the form of a KFW bank loan at an interest rate of 1.1 percent with a grace period of two years.