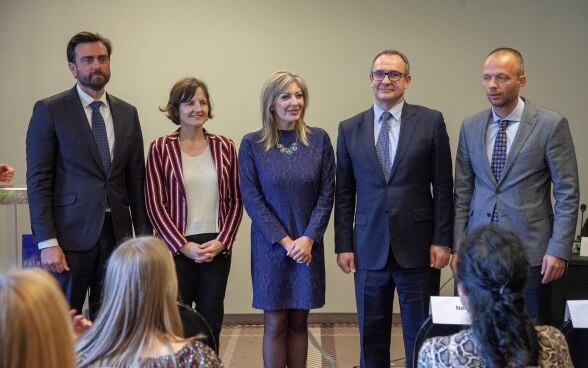 The Minister of European Integration, Ms. Jadranka Joksimovic, opened the conference by stressing that balanced territorial development is a precondition for accession to the European Union. "Serbia has made an important step in this regard by preparing an Action plan for Chapter 22, which focuses on regional policy and coordination of structural instruments, and aims at supporting future member states in the preparation of their cohesion policies" added Joksimovic.
The Director of the Swiss Cooperation Office in Serbia, Ms. Ursula Läubli, highlighted that Switzerland has continued to support Serbia's development for almost 30 years and added that "the concrete results of our work are only visible once they reach the local level and in that regard we will continue our cooperation with a specific focus on women and youth".

The cohesion policy is the main investment policy of the European Union, which contributes to creating new jobs, improving the quality of life of citizens, and increasing the overall economic development of both Member States and the EU as a whole. It is also an expression of solidarity, given that the support is directed to less developed regions and EU Member States - with the aim of strengthening the Union's economic, social and territorial cohesion.
The project's key results include improving the work of Advisory Agricultural Service; supporting the design the national LEADER measure and IPARD program, as well as developing an online platform for local-self government's annual agricultural and rural development programs.