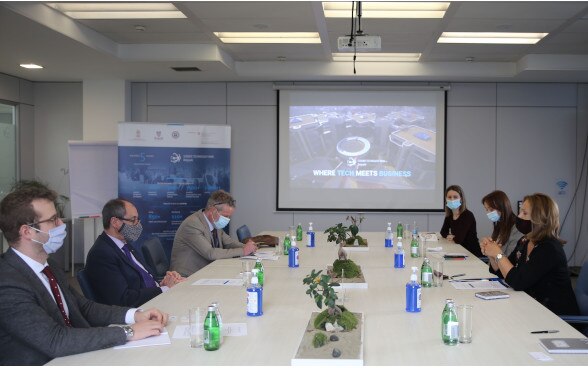 Switzerland is proud to have significantly contributed to the success of the STP through the support of the Swiss Government's Secretariat for Economic Affairs and the Swiss Federal Institute of Intellectual Property. The Swiss Embassy in Belgrade also intends to support the STP with know-how exchange and networking activities. Switzerland considers the park in Belgrade, but also the Techno parks in Niš and Čačak, as decisive drivers for the development of an innovative, competitive and sustainable Serbian economy, which offers interesting prospects to young and talented people.
In order to further stimulate growth, a large part of the project (EUR 1.2 Mio) will be dedicated to provide pre-seed financial support, named Raising Starts program, with the main goal to speed up the establishment and development of start-ups across Serbia.
Given the ongoing success story of the Science Technology Park in Belgrade, the Swiss Ambassador as well as the executive representatives of STP emphasized their will to continue to working together in order to strengthen innovation and technology in Serbia.