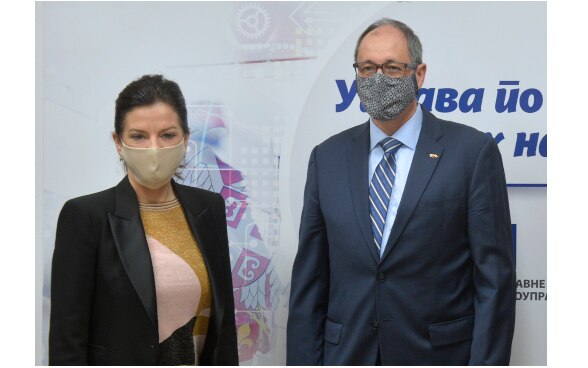 Both sides emphasized that supporting the empowerment of women, social inclusion of minorities and vulnerable and marginalized groups as well as fostering good governance at the local level in Serbia will remain key priorities of future cooperation efforts.
Ambassador Schmid stressed that improving local governance is not only fundamental to strengthen democracy and foster the participation of citizens in public affairs, but it will also help to improve the capacity of municipal governments to facilitate business activities and attract foreign investments.
Switzerland supports efforts to strengthening local governments, and the active participation of civil society in Serbian municipalities through several cooperation programs. These programs support local governments to involve citizens in decision making that ultimately affects their quality of life and public service provisions.