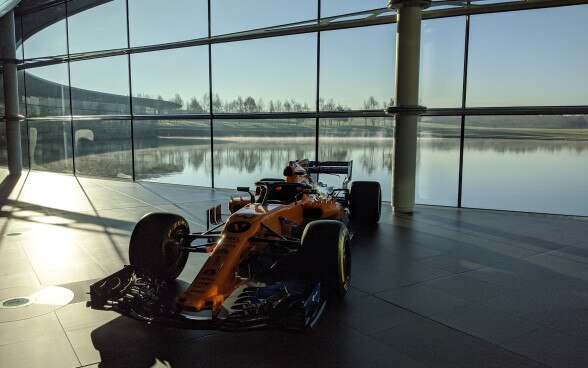 The programme included a visit and factory tour at the McLaren Technology Centre, with the chance to pitch to leading figures from McLaren Applied Technologies. Peter Schroeder, Chief Technology Officer, spent the morning with our delegation, sharing valuable insights on the company's products and services.
The delegation was also invited to visit Here East, a dedicated campus for innovators, disruptors and visionaries, located at the Olympic Park in London. The Here East CEO, Gavin Poole, welcomed the group along with John Lippe from Ford Mobility and Chris Euden from Loughborough University. The three institutions discussed how they are delivering new initiatives combining technology, research, and innovation with a collaborative approach.
The day culminated with a successful networking dinner co-organized with Kimberley Media Group and RACE TECH Magazine, the world's leading motorsport engineering and technology magazine. Swiss delegates enjoyed a three-course meal, where they were joined by RACE TECH founders William and Sohelia Kimberley and Ambassador Fasel. The dinner also welcomed distinguished guests from the UK motorsports and engineering sectors, with stakeholders from Sauber Motorsports, Formula One, Audi Motorsports and Mercedes amongst others.
Overall the programme was a great success, helping to create opportunities for Swiss companies to find new approaches for their products and connect with foreign markets and partners, while at the same time highlighting Swiss capability in this sector.